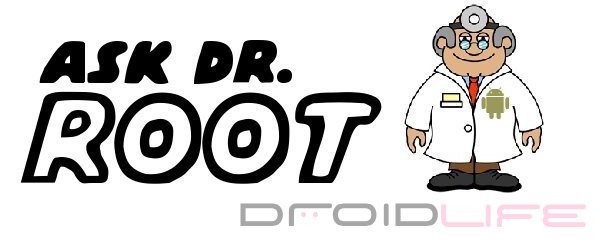 Dr. Root, I love my theme but if I could change just a couple of notification items it would be perfect. Please help!
*FOR ROOTED USERS ONLY (instructions)

*Please make a backup before proceeding. (As always this comes with risk. Droid Life is not responsible for dead phones, ruined marriages, etc.)

*This should work for most rooted android devices, but be sure to read comments and warnings wherever you get your meta-morph zips from.
Today, I wanted to change a couple of notification items on my Droid X while running  Bgill's Incognito, which for the most part I love. Seeing as I can't theme to save my life, I needed a quick and easy way to make changes. Yes, I know I could just flash an update.zip but the changes I wanted were one or 2 things and didnt feel like changing the whole theme just for that.
I decided to dig out MetaMorph which is a program that has been around for quite some time and is probably overlooked.  
The picture below contains a circular battery and WiFi antenna which were themed using MetaMorph. The first picture is the before and the second picture is the after:
Hit The Links below for these files.
INTERGRATION WIFI
GEM WIFI
DROID BATTERY
TRANSSPIN BATTERY
To use MetaMorph you need to install busybox as well. (Links above)  Using MetaMorph is pretty straight forward, but first you'll need to find a MetaMorph zip that pertains to what you want to theme and download it to your SD card. (I found a bunch using Google search.) Once you find something to them and the file, move the zip to the AndroidThemes folder on your SD card.  If you do not have  a folder named "AndroidThemes" then creating one is just fine. Open up MetaMorph and it will ask to run some checks which you'll have to let finish before moving on to the "extract zip button."  The next screen should contain the MetaMorph file. When you tap on the file, it will ask you if you want to proceed and warns you that the phone may reboot during the process(which it will.) When the phone reboots you should now have your newly themed notification item.
Yes, there are different ways to theme, but I wanted to put this out there for those wanting to try their hand at it. I found this to be a very simple and effective way to make small theme changes. You are not limited to just notification items, There are lock screen mods and more, you are only limited by the amount of time your willing to spend with it.
-MrPicolas (Dr.Root)
File Source: Droid Pirate