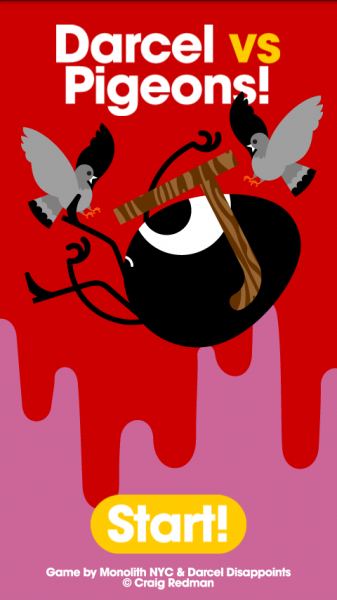 With the launching of Adobe AIR late last night, most people are wondering what the heck they can do with it now and have no idea what kinds of apps are available.  One of AppBrain's users has put together a nice list of AIR apps, but that's definitely not all of them.  As we mentioned earlier this morning, simply do a search for "adobe air" in the Market and you'll get at least 50 apps to check out.  Most of them are super new and not as polished as you'd like, but it'll at least give you a chance to mess around with what AIR has to offer.
And the app above called Darcel vs. Pigeons! is pretty damn addicting.  Download it here.
What else have you guys found?  Drop it below in the comments.