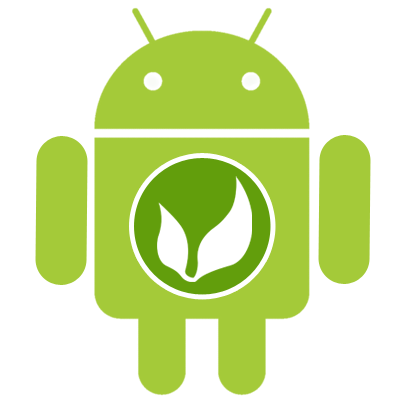 OpenFeint pushed an additional 12 games to the Android Market today just weeks after their first wave which saw titles like Fruit Ninja and MiniSquadron top the paid app charts within 72 hours.  Android users are proving that they aren't "cheap" but really just want quality titles to choose from in order to fork over that hard earned cash.  You can keep setting aside money though, as OpenFeint is planning on releasing even more batches of titles throughout the rest of 2010.  Times are good in Android people.
The best way to check out their latest releases is by using the Feint Game Spotlight app.
Download Feint Game Spotlight.
View the full press release after the jump.  
OpenFeint Pushes Android Launch Games to #1 on the Paid Charts in Less Than 72 Hours
Smash Hit Super K.O. Boxing 2 from Glu to be included in Second Wave of Hit Games on Android This Week

Burlingame, CA – October 5, 2010 – OpenFeint, the leading cross platform social gaming network with 40 million mobile players, announced today that its Android product is off to a strong start – 4 of 8 launch games reached the Top 15 in Android Market and Fruit Ninja (Halfbrick Studios) and MiniSquadron (Supermono) claimed the Top 2 spots on the paid games chart in less than 72 hours. OpenFeint also announced the release of its second wave of hit games on Android, including Super K.O. Boxing 2 (Glu), Flick Kick Rugby (PikPok), and Kamikaze Race (Tastyplay.com).

"We're absolutely ecstatic about MiniSquadron's launch on Android with OpenFeint. Reaching number 2 on the paid charts and driving tens of thousands of downloads for our games has been a great success," said Tak Fung of Supermono.

The second wave of Android games from OpenFeint launches this week and will include Super K.O. Boxing 2 (Glu), Flick Kick Rugby (PikPok), Touch Racing Nitro and Penalty World Challenge 2010 (Bravo Game Studios), Cestos 2: Party Time (ChickenBrick Studios), SpeedX (Hyperbees), Babo Crash Deluxe (Playbrains), Kamikaze Race (TastyPlay.com), Brain Twister Lite and Color Cocktail Lite (The Game Boss), Dot Dot (ustwo), and SkyForce (iDreams).

"Super K.O. Boxing 2 will make fantastic addition to the gaming community on Android," said Mike Breslin, VP of Marketing at Glu. "OpenFeint's social gaming platform offers an effective solution for developers and publishers to get their games discovered on Android and we're excited to partner with them to bring one of our original hit titles to the platform."

Each launch game will be featured in the Feint Game Spotlight app, which is quickly becoming the preferred destination for Android gamers to discover and purchase high quality games. Feint Game Spotlight is regularly updated with new games and offers gamers the chance to enter contests and win prizes.

OpenFeint's cross platform social gaming network is adding over 160,000 new users daily and just recently eclipsed 40 million mobile players and 3,100 games. OpenFeint's leading set of online gaming services and cross promotional tools are available to game developers through the company's free, open source SDK.

"The past two weeks have proved to us that Android users are hungry for great games – and they're willing to pay for top quality content. Over the next few months, we'll continue to roll out games and help establish the paid gaming market on Android," said Jason Citron, CEO of Aurora Feint, makers of OpenFeint. "We couldn't be more excited about this latest Android release."

Developers interested in implementing OpenFeint in their games can learn more and download the free, open source SDK at OpenFeint.com/Developers. Players interested in learning about more OpenFeint enabled games can download Feint Spotlight from the Android Market.
d