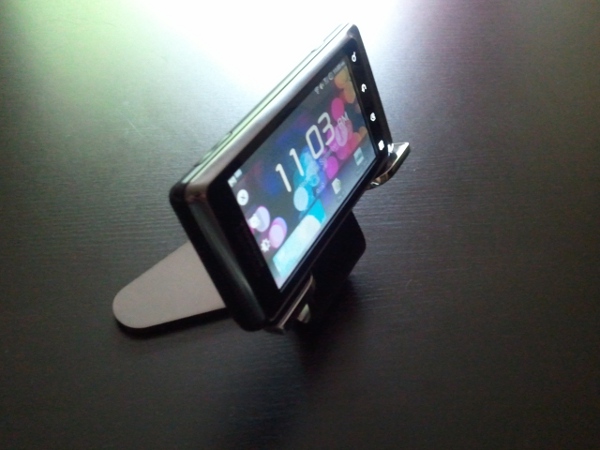 The Chinjuu Droid stand is a look at where accessories could go if you were to start with a vision and finish it off with some high quality materials.  I've used just about every Droid stand on the planet and this by far is the most impressive one I've seen yet.  The build quality, feel and look all come together seamlessly, forming a product that I hope inspires other artists to see what their imaginations can create.  
This limited production stand is probably not for everyone, but the designer behind is expecting it to be.  In fact, he's wanting feedback from Droid Life readers, so that he can decide if this is something to pursue.  Be completely honest in the comments.
Would you buy a Chinjuu?  What would pay for it?
More information can be found here.