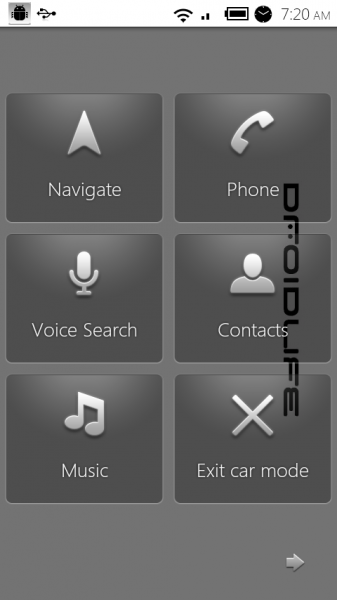 Struggling to find or install the new Google Car Home app?  You shouldn't be surprised as it appears that Google may have actually pulled it from the market already.  Who knows why, but you can download the .apk file below.
Download:  Google Car home (alt link)
*Should act as an upgrade to DROID 1 car app.

*Installed just fine on DROID 2 and X.

*Should work on any phone that is using a semi-custom Car Navigation app.
Instructions:
1.  Download the file from above to your phone.
2.  When it finishes downloading, tap to "Install" it.
3.  Once installed, head to home screen with space on it.
4.  Hit Menu>Add>Shortcuts>Activities  (you need LauncherPro installed).
5.  In Activities, scroll down to Car Home and tap on it.
6.  Now select "Car Home – com.google.android.carhome.CarHome".
7.  You will now have a shortcut to the app on your homescreen.
Let us know if it works or you have tips for other users!