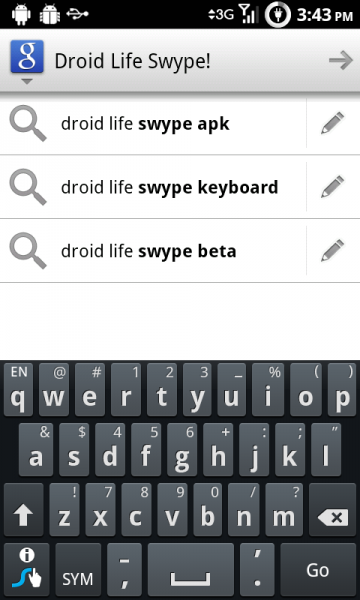 A couple of semi-new versions of Swype are available to download for the Droid Incredible and don't require an installer or an email address to get rolling on your phone.  Version 1.61 looks and acts just like what you'll see on the Galaxy S lineup of phones and version 2.4.44 is the beta that many of you were unable to sign up for.  Grab whichever one you prefer after the jump!
Download: Removed by request from Swype.
(Of course there are plenty of spots to find them near by.)
Instructions:
1.  Uninstall any previous version of Swype from your phone and reboot.
2.  Download the .apk file from above and install.
3.  Enjoy!
Via:  EVO4G Forum, XDA Forums
Cheers Nicholas!