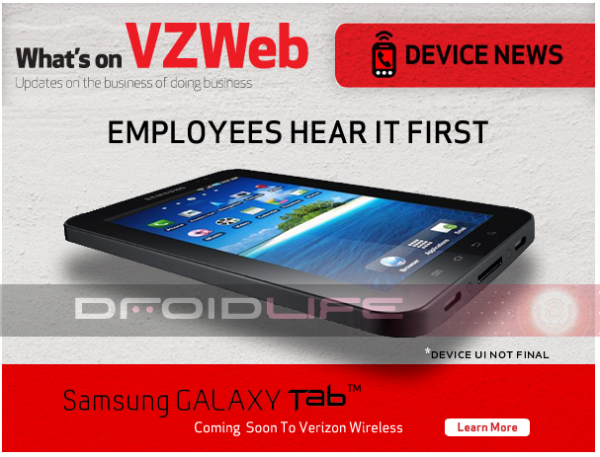 Verizon is preparing to announce the Samsung Tab to the world on Thursday, but their employees get a sneak peak today.  I'm sure other carriers will follow shortly after, but VZW is at least talking like they will be one of the first to launch the first legitimate Android tablet.  While many have been skeptical of the size, you can't help but be a little excited for this device.  Although a wi-fi only option would be really gorgeous.
All the information you need on the Samsung Tab here.
Detail sheet after the jump!