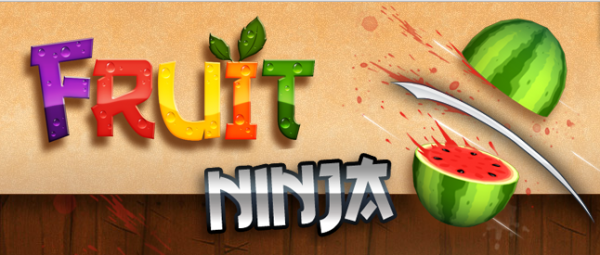 We're starting to see a nice migration of popular iOS apps over to Android (Angry Birds baby!) and users who like to game on the go should be pretty excited for this next one.  Ever heard of Fruit Ninja?  The ultra-addicting, fruit slicing goodness of a game will land on the Android Market tomorrow.  Yep, 9/15/Wednesday/Hump Day.  In the video below, shot by Noah of Phonedog, you can see the game in action (on an i*ad unfortunately), plus one of the new game modes that should be included in an update some time over the next few weeks.  (Android announcement at the 4:00 mark.)
On a related note, there is an app in the market now called "Fruit Ninja Kaka" which looks to be pretty similar, but isn't made by Hailbrick…check it out if you want though as it is free.
Anyone else excited that we are finally starting to see some quality in our Android world?