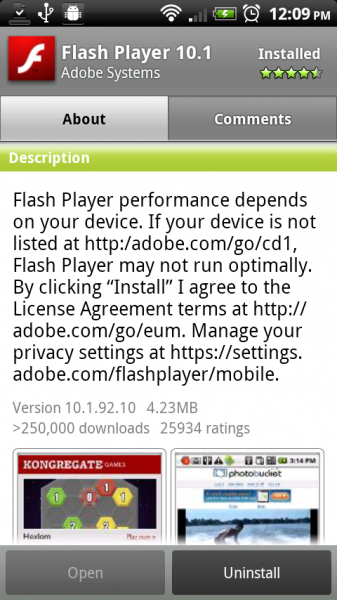 Flash 10.1 has been updated to version 10.1.92.10 and is available in the market.  I've been unable to find a changelog anywhere, but you've got to figure it's some simple bug fixes adding to stability.
What is note-worthy though is the fact that it shows up in the market for the Droid X (running 2.2) and the Incredible.  You won't be prompted for an update though and will instead have to manually search  for it.  After hitting "Install" it should replace your previous version.
Go get it now!
Cheers CS and Tyree!