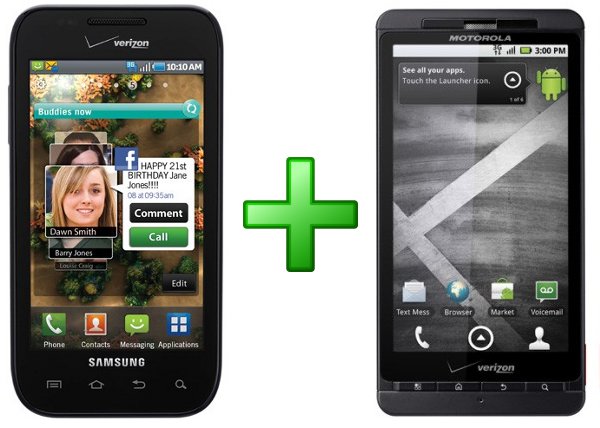 Sorry that I didn't find this out for you sooner, but you may want to hold off on those internet orders for a Samsung Fascinate for now.  Why you ask?  Because the device hits stores tomorrow and they are not simply running a BOGO offer like VZW.com is, they are running a BOGA offer, meaning "buy one get ANY" phone of equal or lesser value.  So what does that mean exactly? You can buy a Fascinate for your girlfriend (sorry had to) and get a Droid X for yourself.  Win.
______________________
Some of our best videos.