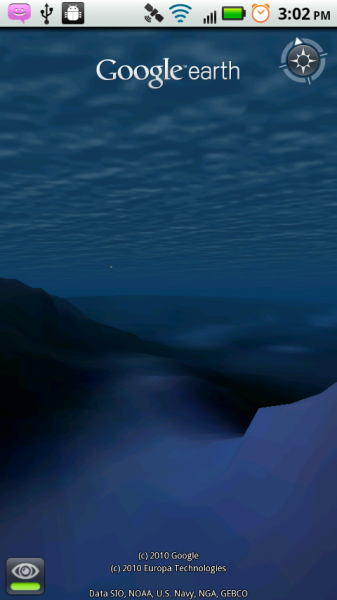 Google Earth received a nice update today which allows you to dive deep into the oceans of the world and see vast crevasses which will blow your mind!  OK, that might be a stretch, but it's still pretty cool to know that you can zoom in next to Bermuda, hit the little eyeball button and check out all of the sunken pirate ships that mysteriously vanished in the Triangle.  OK, again, pushing it, but the overall idea is still pretty entertaining.
Still free in the market.
Download:
Source:  Google Mobile Blog
______________________
Some of our best videos.