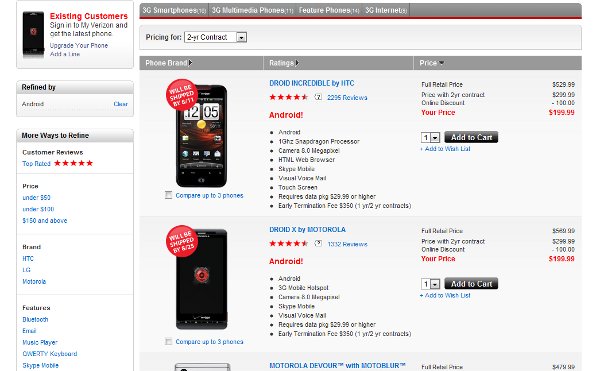 You can still view the Droid 1 by hitting up droidoes.com, but after clicking on the "Buy Now" button you'll be directed to a dead page meaning the D1 is officially gone.  Also, if you attempt to simply pull up the listing in VZW's smartphone section for the original beast, you are going to come up empty as you can see from the screenshot above.  So where is the Droid 2 then?
We're guessing it'll be popping onto the site within a couple of hours.  There have already been D2 sightings, hints and leaks on Big Red's site including the 360 degree viewer we showed you yesterday plus this accessory page…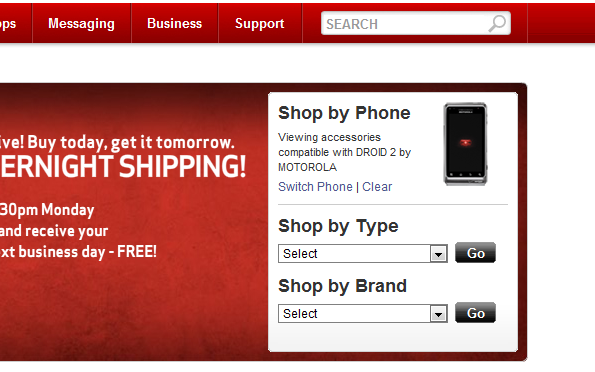 We received a tip that the Droid 2 page was even available around midnight last night in place of the D1 page, but appears to have been taken down already.  The phone ID could be 5429, if that gives you a snooping start.
Let us know if you find anything else!
Cheers Brandon!