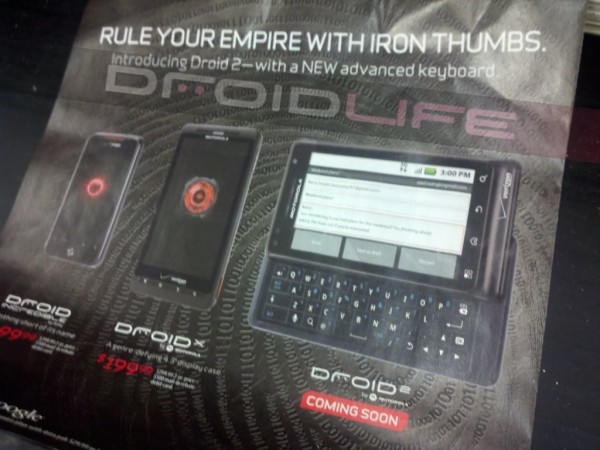 For once I'm not going to jump to conclusions and assume that ruling the "empire" has some hidden Star Wars meaning…OK that's a lie and exactly what I'm going to do.  It's pretty widely known at this point that there will be some sort of special edition R2-D2 Droid 2 running around and this could be another hint that it will drop the same day as the unofficial launch date of the stock D2 which we've all deemed to be August 12th.
Getting excited yet?  Motorola and Verizon definitely love them some new D2 keyboard!
______________________
Some of our best videos.