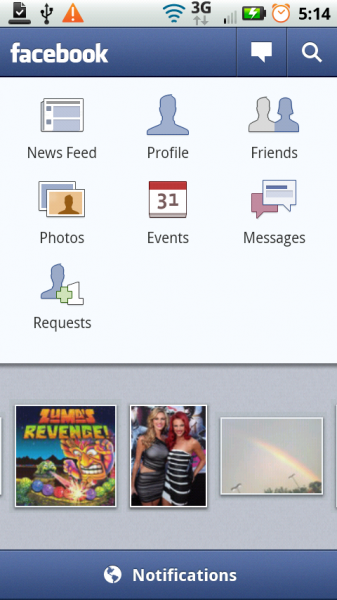 The Android Facebook app surprised all of us with a nice update today that brings it pretty close to the i*hone version.  Actually it brings it up to speed with the "touch" version you'll find if you use your browser, and that's a good thing.  Still no chat, but do we really expect that to ever happen?  Overall though, it is much improved and even includes a fun little scrolling picture viewer at the bottom.  And yes, that is Erin Andrews and her sister.
Download from the market now and then follow us on Facebook!
______________________
Some of our best videos.