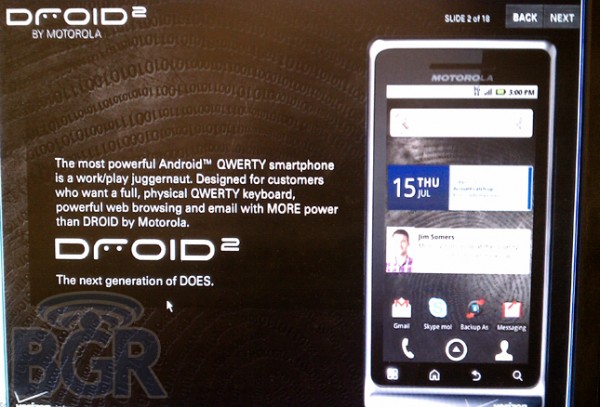 And the Droid 2 info just keeps coming…hey isn't that a picture of the same D2 dummy phone we had?
The latest show training sessions being set up for VZW employees, but still no release date mentioned.  Are they fighting over unlocking the bootloader and going stock Android 2.2?  Are they struggling to make enough?  There are obviously some last minute issues needing to be worked out or these documents floating around company systems would probably include some kind of date.  Does it have to do with the R2-D2 model?  What?  Tell us BR (Big Red)!
A few additional details on the training including Android 2.2 talk…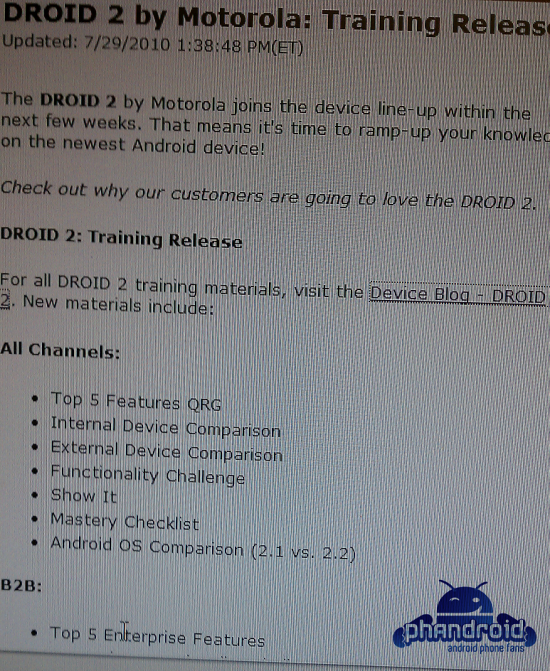 Thoughts on the secret release date?  Any good conspiracy theories will be "liked".  (Hello incentive.)
Source:  BGR, Phandroid
______________________
Some of our best videos.