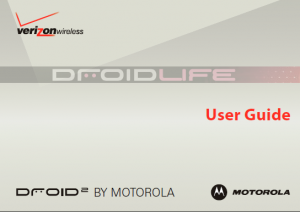 Want to read up on the Droid 2 before it hits stores some time in August?  Then check out the user guide we just received which actually gives away a few key details as to what we can expect from this new Droid family member.
Download:  droid2-dl.pdf
The first is the MotoBlur skin which is already featured on the Droid X and was rumored to be included on the D2.  From the screen shot above, you can clearly see the same launcher with the phone and contact buttons sitting beside it.  We understand that builds can change and sometimes user guides aren't always on point, but we have no reason to believe the Blur skin won't be featured.
Next up are the keyboards and from what we can tell, the multi-touch version (which is awesome) plus Swype will come pre-installed for your using pleasure…
And the last thing is the likelihood that Android 2.2 will come preloaded.  As you can see from this shot, we've got the Froyo Google search menu…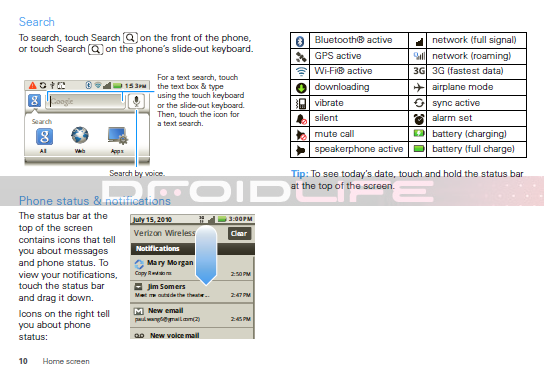 Thoughts?  Can this phone still be a winner?  Is Motorola packing in a surprise to grab our attention?