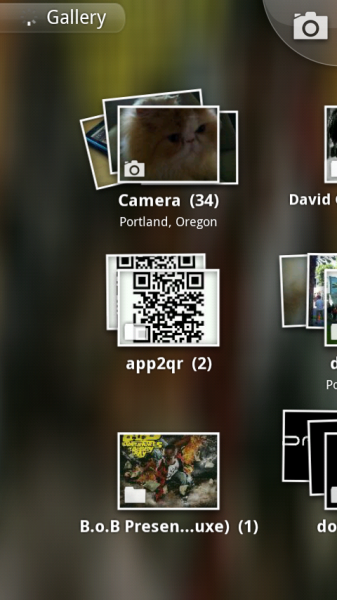 Not fond of the gallery application featured on your Droid X?  Doesn't it feel like the simple 2.0.1 gallery we had back in the early Droid 1 days?  Then feel free to check out the 2.1 multi-touch gallery that was ported long ago!  Thankfully a couple of our fantastic readers reminded us of the old moneymaker and now we want to forward that reminder on to you.
So far I haven't run into any major issues, but being a ported app, it will have some minor bugs.  But hey, at least it pulls in your Picasa albums right?
Download:  Gallery3DMT.apk (alt link)
And as always, this will remain in our downloads section for safe keeping.
Cheers grehulk!