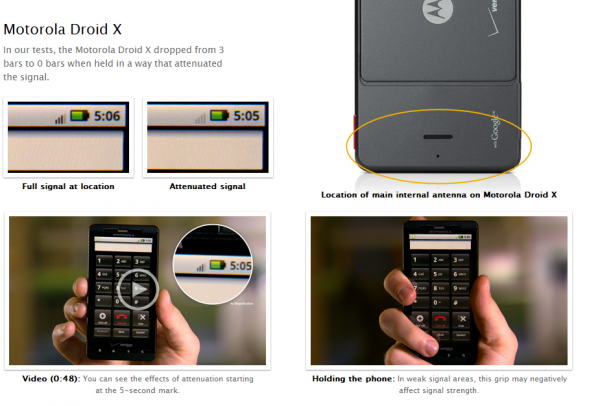 Apple just stepped into the arena, my friends.  And they are about to lose.
Throughout this ridiculous Antennagate situation, we kept expecting the evil empire to step up and attack either the Droid 1, Droid X, Nexus One or at least one of the other major Android players.  Instead they opted for the Droid Eris, a phone that probably shouldn't have been featured under the name "Droid" as it was essentially an entry-level Android phone from day one.  We just laughed that one off.  Today however is a different story.  They finally worked over their little testing facility enough to find a way to attack the newest Droid family member on the block and the results are completely laughable.
First up is our video which is in a weak signal area and in the non-Apple spaceroom.  Translation, these are real world results…
If you feel the need to see theirs, here it is…
Come on Apple.  Your deflecting is not working.
Oh and the funniest i*hone 4 video to date to liven up your Friday…
Have a great weekend everyone!
Cheers Chris, Stan and John!