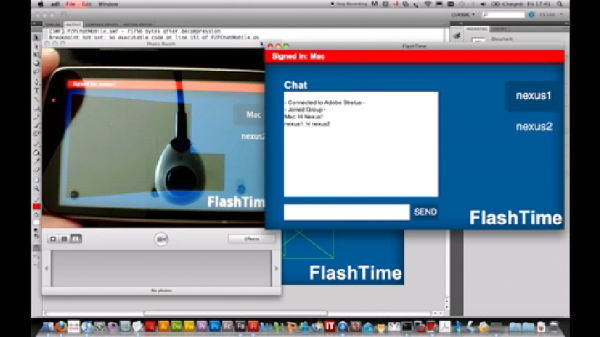 How can you not love Adobe?  In the upcoming release of Adobe AIR 2.5 for Android, a new P2P video chatting app will be featured, snarkily named FlashTime.  Get it?  (Poor Apple.)  They haven't released source or a working beta yet, but from the sounds of it, this thing is close to being ready.
In this new build they have included both camera and microphone features which makes the official release of AIR that much more interesting.  Check out the video action below…
(In Flash of course.)
Source:   Flash Mobile Blog
Via:   Download Squad
Cheers matrix2004!