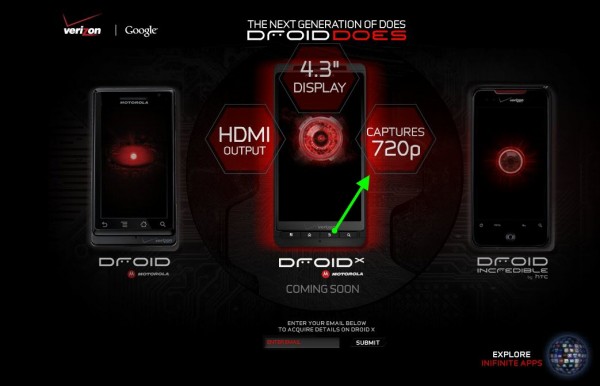 See anything different in the screenie above?
The previous version, posted just hours ago mentioned that the Droid X has a "720p screen." That was instantly questioned by just about every techie on the planet and sure enough, the folks at Verizon have updated it.  How does "Captures 720p" sound?  Better?
Cheers Tabe!
______________________
Some of our best videos.