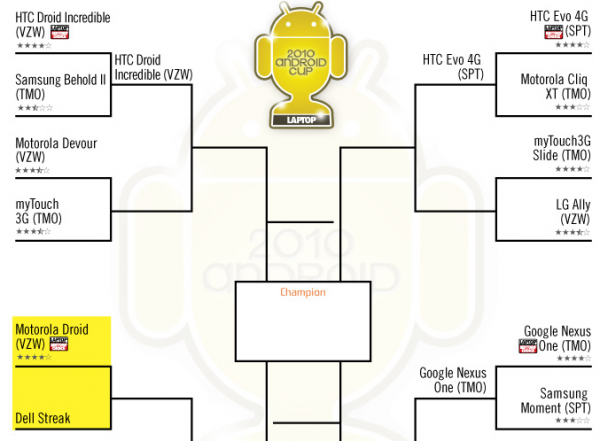 Time for us to propel another DROID family member forward in another bracket challenge and this time it's our leading man, the Motorola Droid.  LapTopMag continues on with their World Cup inspired Android challenge and it is our duty to attempt to advance all of our DROID friends as far as possible.  Our Droid Incredible push was, well, "incredible."
Moto Droid vs. Dell Streak…interesting…

If we can advance the Droid to the finals (which should be no problem), we could face either the Nexus One, EVO 4G or perhaps the Droid Eris?  After seeing yesterday's Android market stats, the Eris should have enough backing to take almost anyone down.
Let's do this!