Rumors just surfaced that the Droid X (Xtreme) will be launching sometime in July (Yay!) and will feature a custom UI which is now being called "ShadowBlur" instead of Motorola's previously awful MotoBlur.  That pretty much matches up to what our sources have been saying for quite some time now.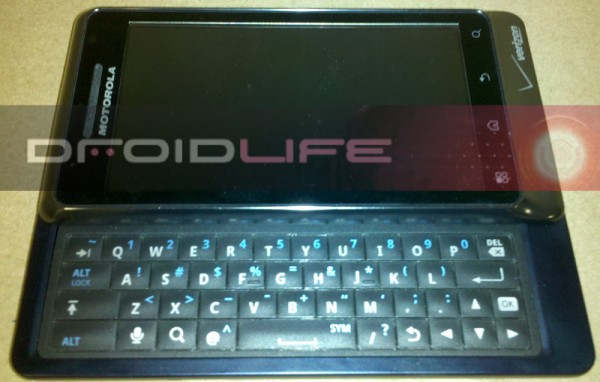 The second part of these latest rumors pegs an August release date for the Droid 2 which will surprisingly be upgraded to Android 2.2.  And then this is where varying stories from sources make everything a giant mess.
Our sources are standing by a July release date for both the Droid 2 and the Droid X.  It should also be pointed out that the Droid 2 that we showed you yesterday was still running Android 2.1, so unless there has been some sort of a last minute delay to include 2.2 and a pushed back release date, there is still a good chance we'll see them both in a matter of weeks.
Either way, we should all be getting "Xtremely" excited for both devices.  (Yes! My Friday cheeseball moment.)
Source: BGR