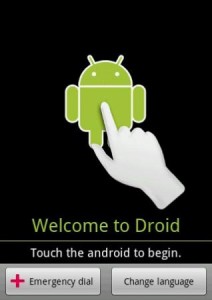 A reader just sent over this tip and I've got to say, this is amazing.  I had heard of this maybe once or twice before, but completely forgot about it and also assumed it did not work.  Apparently I was wrong!
So here's the tip…
If you are ever stuck at your activation screen and want to bypass it, you can press the 4 corners of the screen in a clockwork fashion and your device will jump straight to your desktop.  Amazing right?
And why is this useful?
Well it's useful to anyone that doesn't want to actually activate a Droid through Verizon.  There are developers out there who work on devices like the Droid but don't use it as their main line.  I've also run into a situation where after flashing a new ROM, I was unable to re-activate because of an issue with Verizon's activation service.  With a trick like this, at least you can get back into your phone to use wifi, play with apps, check email, etc.
Source: OReilly Answers
Cheers @tbaybe02!