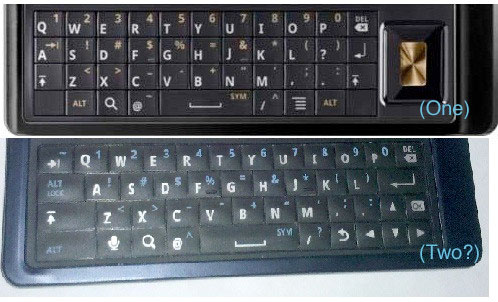 One more Droid 2 rumor before we head into the weekend?  Engadget received the above photo from a tipster claiming that the bottom keyboard is the revolutionized Motorola Droid 2 keyboard.  Apparently his buddy had one and that's really all we know.
If it is true, throw a party.  This keyboard looks to actually be functional for more than 30 seconds at a time.  Loving the puffy buttons and the missing d-pad.  No more reaching right thumb!
Source: Engadget
Cheers Patrick and everyone else!