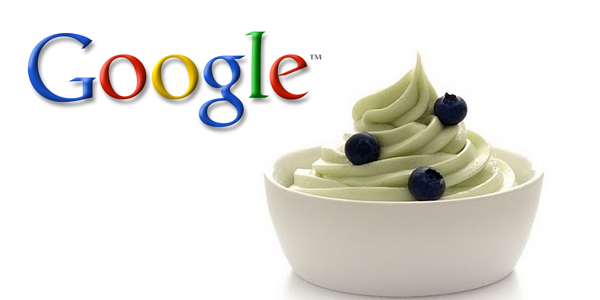 If you were like me, you were an Android user who found his/her apps through a multitude of different ways. Whether it was scanning QR codes from this very blog, looking through AppBrain or stumbling upon developers' sites, you got your apps, you installed them and you enjoyed.
And thank heavens Google changed it.
This week, Google took the chance to introduce us to version 2.2 of its operating system, which brings a richer, healthier marketplace with it. When it comes out for the Droid, we'll be able to wirelessly sync apps, provide detailed crash reports and ratings to developers and a utilize a robust web API that will let Google Chrome push web content from our big screens to our mobile ones.
However, going into Google I/O, the Android marketplace had seen better days. Though it had just been updated (again) by the boys in Mountain View, the online website was still very much lacking. Users still couldn't view apps outside of "top free", "top paid" and "featured" categories, couldn't sync your phone with a list of apps and the community aspects (such as developer feedback) were non-existent.
I'll mention community in the loosest sense of the word. It's ironic that Android users complain about the operating system's fragmentation while the ecosystem of users shares the same problem. At the moment, on a non-Froyo phone, one can find apps on a number of different sites (AppBrain, ATrackDog, AppAware, DoubleTwist, etc): each one has its own independent ranking and rating system.
Let's put forth a hypothetical situation: say you're a developer that's still ironing out the bugs on his/her application. Users are downloading it through multiple sites and scoring/commenting it appropriately. Doesn't it seem a bit inefficient to have to keep tabs on multiple sets of comments and statistics? Does a four-and-a-half star rating on one site and a two on another mean your app is crap?
Wouldn't it just be easier to take comments and bug reports on your own (most often Google Code) developer's page? Oh wait – not every user is going to know how to do that. They're going to download it, comment "doesn't work", give it a 1 star rating and uninstall it. Very helpful.
A desktop client (or consolidated marketplace, like Google has given us) would give developers an opportunity to interact with their userbase on a more direct basis while providing support in the form of updates or patches. Thankfully, Froyo will bring both the ability to automatically update individual apps, or all of them at once with an Update All button.
And update we shall, considering we now have full access to the store via a web browser. While it's nice to check out apps from your phone screen, something about it is a little constricting. You can't view descriptions at a glance, which makes browsing (without necessarily downloading) applications a bit of a chore.
With the new revision of the marketplace, you can look at reviews and sync apps with your phone via a Chrome extension. The extension will push apps (along with browser pages) to your phone, allowing you to download, USB cable free. This is especially handy when you might be stuck somewhere without access to that almighty cable.
(Interestingly enough to note, one could technically make the closest thing to an Android client using Chrome's "Create Application Shortcuts" feature. Making the Marketplace a stand-alone window (complete with extensions) would allow anyone to find it easily on the desktop without having to sift through bookmarks.)
This is extremely important because it makes Android, in the words of the competition, just work. It simplifies Android features that have the potential to be tricky for people who don't have the patience to figure out their own problems.
Many still see Android as largely a "nerd" phone – those of you who take the time to modify your phones to your liking appreciate the freedom. The same users competent enough to root/mod their phones surely know how to grab photos off their phone with relative ease, even if your computer doesn't recognize the device it the first couple times you plug it in.
However, asking my parents (both in their 40's) to attempt to do this might yield different results. Even my more technologically-competent sister would have trouble finding her way around Motorola's web interface on my Milestone; where I might tinker for a couple hours (or Google my problem), they might simply just return their phone to the store.
This is not something Android needs if it wishes to grow past a niche market. It needs to just work.
Froyo's consolidated marketplace is a step in the right direction for Google. While it isn't a fully featured, syncing client (a la iTunes), it does the next best thing: it gives us the unity we need to move forward and the user-friendliness that will keep Android's momentum strong, especially with iPhone 4.0 on the horizon.