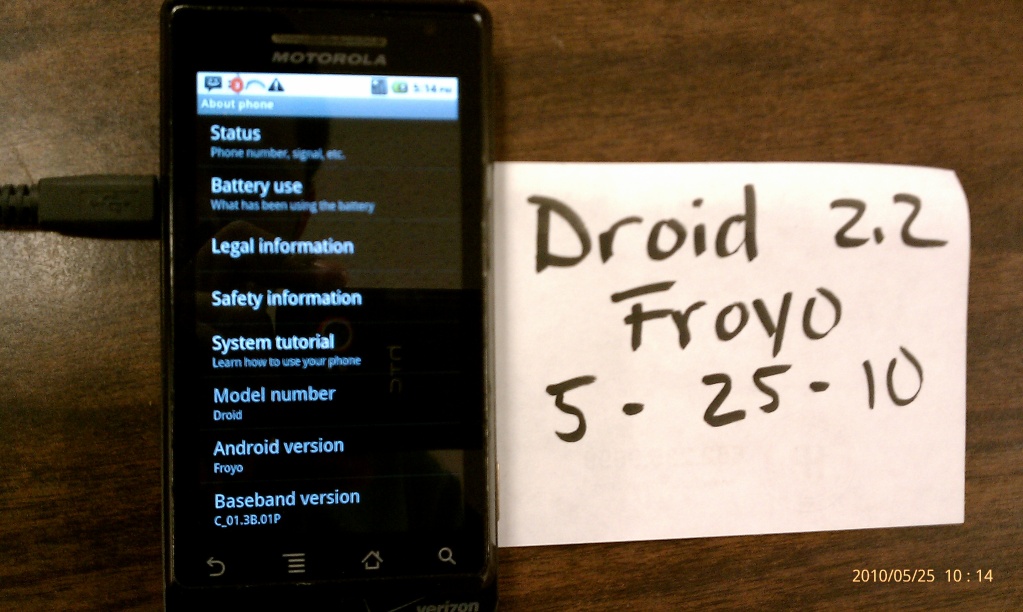 Additional pictures of Android 2.2 running on a Motorola Droid have now been released giving some backing to our original batch of photos.  Oh, and we are now disappointed.  Yes I just said disappointed.
After chatting with the source on certain Froyo features, we get some interesting news…
Wifi tethering?  Nope.
Update!: More than 3 home screens?  Yes.  5 to be exact.
New launcher with dedicated shortcuts?  Nope.
We'll have to assume (hope) that this is an old build or Motorola just dropped the ball in a very big way.
Linpack Test: (Our stock Droid ran at 4.728 MFLOPS)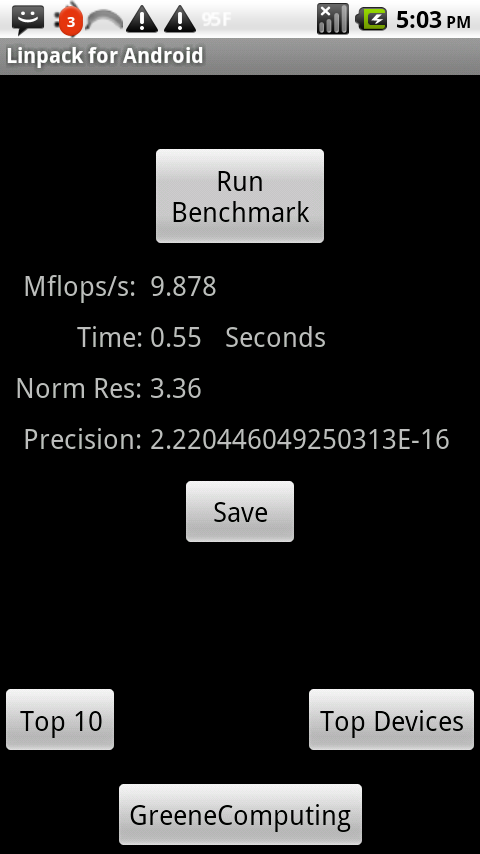 Source: My Droid World