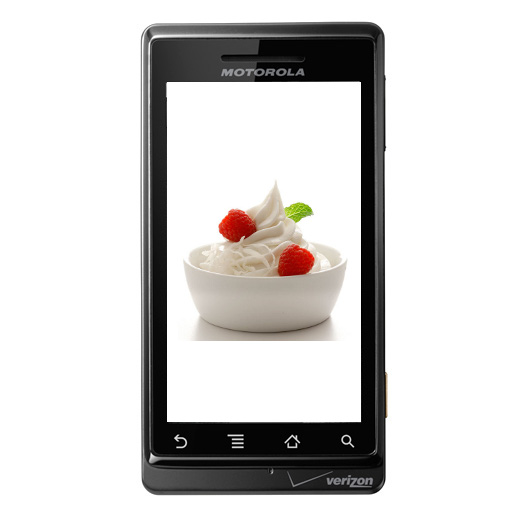 The PC World crew caught a quick preview of Froyo in action and mentioned our beloved Motorola Droid in a way that should have you jumping out of your chair.  Actually, I should have prefaced this all with, "are you sitting down?"
Here you go…
I got an advance look at Google's latest treat for Android phones, Android 2.2 (more deliciously known as Froyo) on the Nexus One. Announced this morning at Google I/O in San Franisco, the update will initially be available to Motorola Droid and Nexus One owners in June. Android users will definitely be happy with this update, which delivers faster performance, tethering/mobile hotspot and of course, Flash support.
JUNE.  IS. 11. DAYS. AWAY.
Stay tuned as we have more…
Source: PC World
Cheers to my Dad who sent this in!