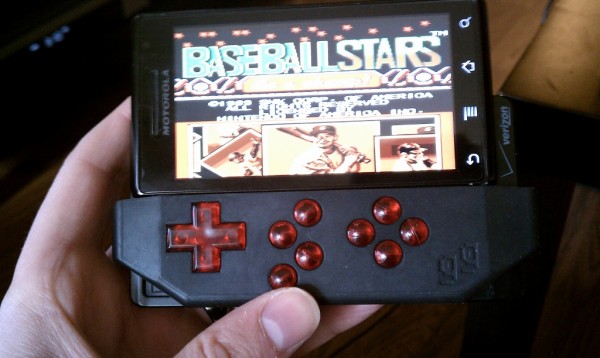 Remember the Game Gripper?  We got a hold of one!  At first, I sort of chuckled at the idea of a gaming pad making a splash for the Motorola Droid, but now, after using it for a few minutes, I consider myself a changed man.  This thing is fantastic.  Obviously you need to fork out some cash for emulators if you want to use this on a regular basis, but seriously, the Game Gripper brings back so many fantastic memories and smiles.
If you are into playing games at all on your Droid, think about grabbing one of these.  It looks they are still on sale for $14.99 and come in various color schemes.
You can purchase one at the Game Gripper store.
Video action…