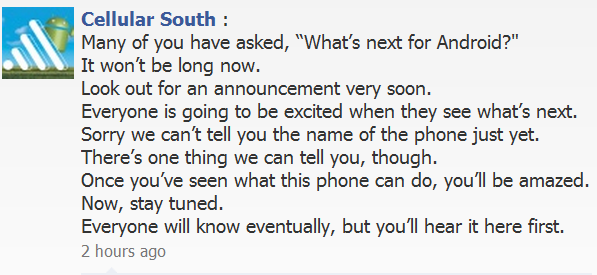 It started as speculation last week, but Cellular South confirmed today via Facebook that they would be including the Motorola Milestone in their lineup of Android phones.  Not exactly seeing the confirmation in that message?  Grab the first letter from each sentence and you'll get it.
Why the Milestone?  Because Verizon and Lucas Arts have control over the "Droid" name and as you've probably noticed, this device is known as the Motorola Milestone everywhere else in the world.
Source:  Facebook
______________________
Some of our best videos.