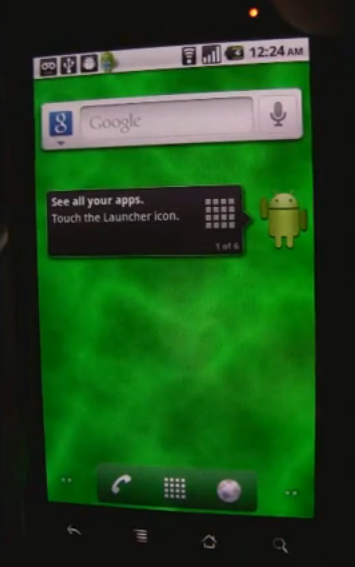 First picture of Froyo in the wild?  Leave it to a Flash dev to leak a picture of Android 2.2 in the last second of a video which was supposed to be showing off the awesomeness of Flash 10.1.  The video itself is worth watching just to see Flash 10.1 in action on a Nexus One and looking mighty fly, but the last second home screen view of Froyo is what we'll really be talking about for the next couple of weeks.
Video…
Cheers Stephan!
______________________
Some of our best videos.