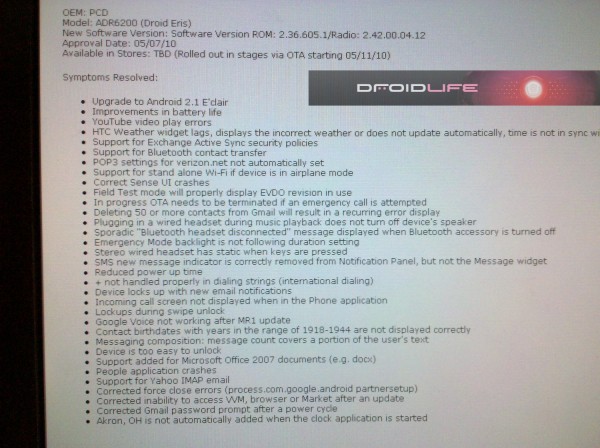 The update for the Droid Eris was rumored to be coming "soon" and it looks like "soon" meant May 11th.  Initially, we weren't sure if it would be coming with 2.1 as the Verizon site failed to mention anything about the OS on their official page.  Luckily they include that info when informing their employees.
More info coming…
______________________
Some of our best videos.