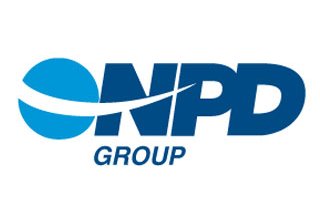 Android users can start thanking the Motorola Droid and Verizon for its success and stranglehold on the smartphone market.  According to a new report from the NPD Group Inc., Android slipped past the iPhone through the 1st quarter of 2010 and into the 2nd spot behind RIM for top OS.  In the report, they have singled out your Motorola Droid and its little sister for much of the success…
"As in the past, carrier distribution and promotion have played a crucial role in determining smartphone market share," said Ross Rubin, executive director of industry analysis for NPD. "In order to compete with the iPhone, Verizon Wireless has expanded its buy-one-get-one offer beyond RIM devices to now include all of their smartphones."

Strong sales of the Droid, Droid Eris, and Blackberry Curve via these promotions helped keep Verizon Wireless's smartphone sales on par with AT&T in Q1. According to NPD's Mobile Phone Track, smartphone sales at AT&T comprised nearly a third of the entire smartphone market (32 percent), followed by Verizon Wireless (30 percent), T-Mobile (17 percent) and Sprint (15 percent).
And just think, the Droid Incredible launched only a week or so ago and the EVO 4G isn't far behind meaning we can expect that share to continue to grow even more.  Yay Android!
Source: The NPD Group Inc