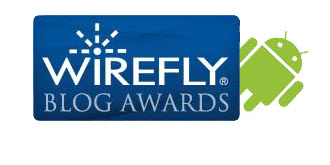 Wirefly, who you may know as one of the biggest online wireless retailers on the planet, has announced their 2010 blog awards and we fit into one of the categories!  If you think we are worthy of joining the list for "Best Android Blog 2010" then you can head over to Wirefly and nominate us via comment…
Wirefly is now accepting nominations for the Best Android Blog of 2010:

To nominate your favorite Android blog, just submit the blog name or URL in the comment section below. The nomination period ends April 15.

Finalists will be selected by Wirefly staff from the list of nominations. Blogs with the most nominations will be given extra weight. On April 16, 2010, the finalists will be announced and user voting will be opened on the category page to determine the winners.
Basically they are running a nomination session until April 15th and if Droid Life makes the cut, we'll be included in the official battle for top Android blog!