Upcoming changes for Google's Contacts app include an upgrade in appearance, as well as new functionality. Detailed this week, it appears that Google Maps integration is coming to Contacts, allowing you to pinpoint a contact, so long as they have shared their location with you.
Shown in screenshots courtesy of @Nail_Sadykov, the upgraded app has new buttons that align with changes we've seen across Android already, but more importantly, it is detailed that should you add in a contact's address, weather for that address can be pulled in, along with the local time.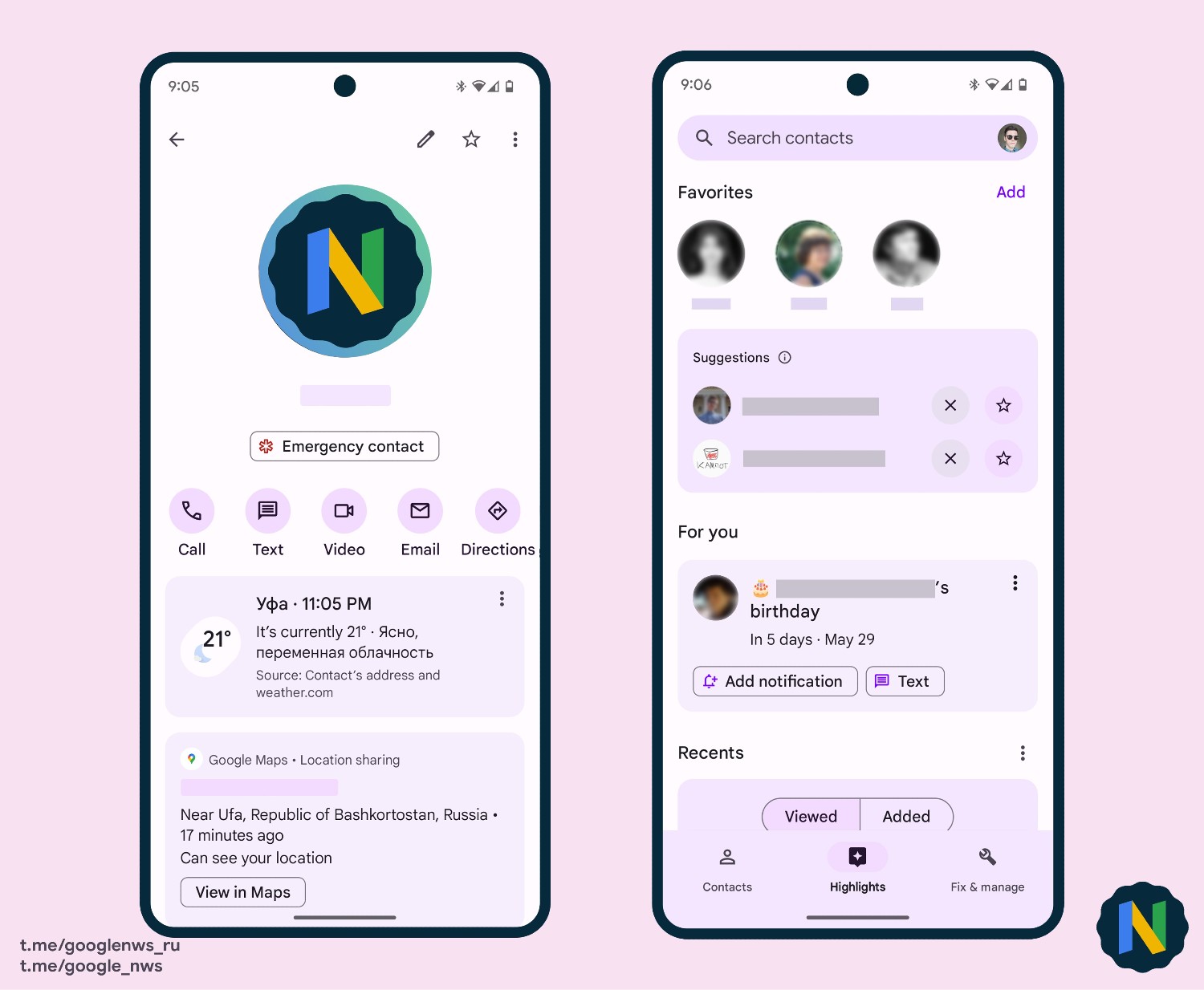 All of the aforementioned changes are shown in the above screenshots, enabled by some backdoor magic. We can also see that contact images are getting a big change. Right now in Contacts, a contact's photo takes up the entire top portion of the page, but moving forward, it will be a photo inside of a circle. Much cleaner.
These changes have yet to go live for the public, but it is a good looking change. We'll keep you posted when Google makes this official.