Typically when Samsung launches a major new Galaxy phone, like the newly unveiled Galaxy S23 line, they ship a decent-sized software update with it. For the Galaxy S23 and Galaxy S23 Ultra, that new software version is One UI 5.1, which seems like a minor bump up from the One UI 5 build all other Samsung phones have, except there is a lengthy list of changes you may be interested in if you own an older device.
Samsung hasn't specifically said when other phones outside of the S23 series (pre-order deals) will get One UI 5.1, but we do know the devices that should at some point (basically the Galaxy S20 and flagships after it). Thanks to Canadian carrier Fido, we may not need Samsung to tell us, as they've posted a list of the first few devices scheduled to get One UI 5.1 later this month.
According to Fido's update schedule, the Galaxy S22, Galaxy S22+, Galaxy S22 Ultra, Galaxy Z Fold 4, and Galaxy Z Flip 4 are scheduled to get the February security patch on February 22, as well as One UI 5.1. They updated their list to share this info earlier today.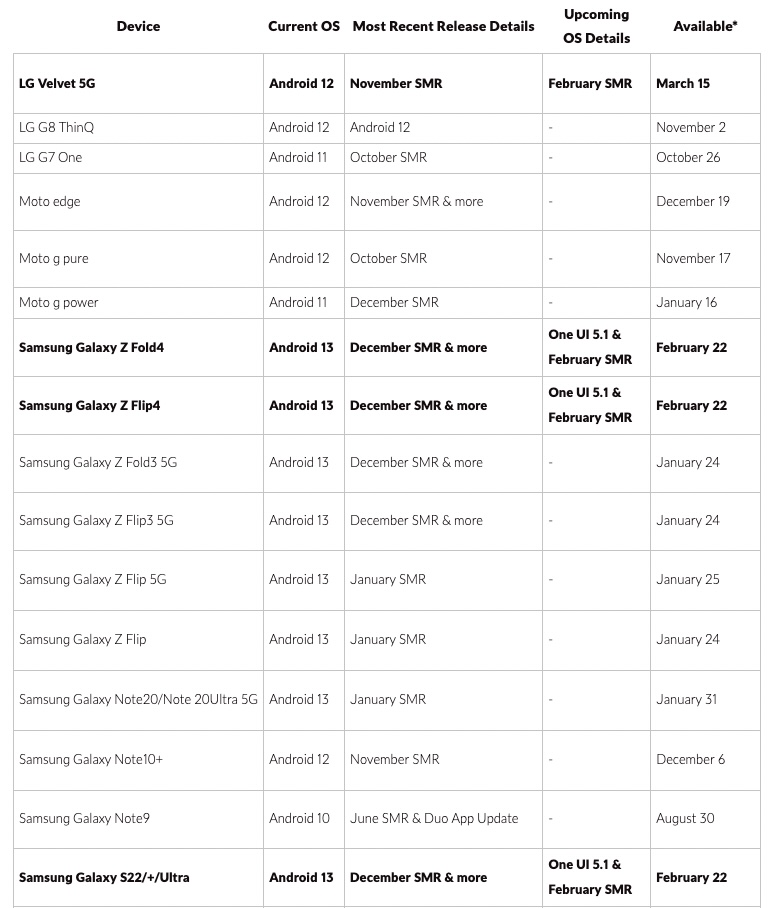 Things could change in this schedule, plus it might not land at the same time in the US, but should this stick, we at least know that Samsung wasn't planning on waiting around long before delivering their latest One UI to older devices. We love that.
As for what's new in One UI 5.1, look for smoother and faster animations, a new battery widget, new weather widget, quicker access to Samsung's Expert RAW mode, improvements to the Gallery app, Samsung Notes collaborating, improved media output controls, DeX something-or-other, and more (via WinFuture).
We'll keep an eye out for updates as we approach the end of the month and let you know. Don't be surprised if Verizon Samsung devices come close to matching this date.