This week, Samsung began shipping out the third update to its One UI 2.0 beta users with a Galaxy S10 device.
Inside the third installment of the beta, which is still based on Android 10 (obviously), users can expect to find plenty of bug fixes, stabilization for a handful of applications that were apparently having troubles in previous Android 10 builds, and more.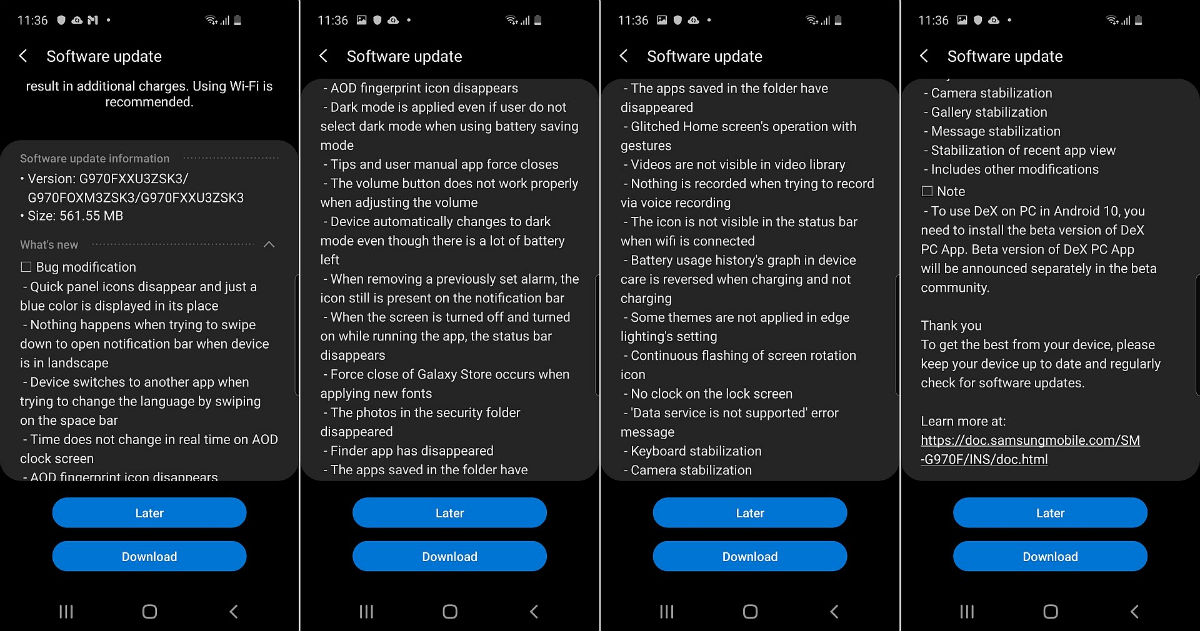 For those already in the beta, you should be able to easily grab the update via your phone's update page. However, if you're not part of the beta, you may be able to enroll still via the Samsung Members app, but no guarantees.
Have at it, Samsung fans.
// SamMobile