Spotify is back this year, gifting users of its premium tier subscription with a free Google Home Mini. The same thing happened last year, but unlike then, folks on an individual plan (and not just a family plan) can get a free Home Mini.
To claim, there are a few requirements and terms you need to know about. The big one is, if you claimed the Home Mini last year, you're not eligible this time around for another free device. Below is the full list of reasons you might be turned down for this offer, but all of the fine print can be viewed here.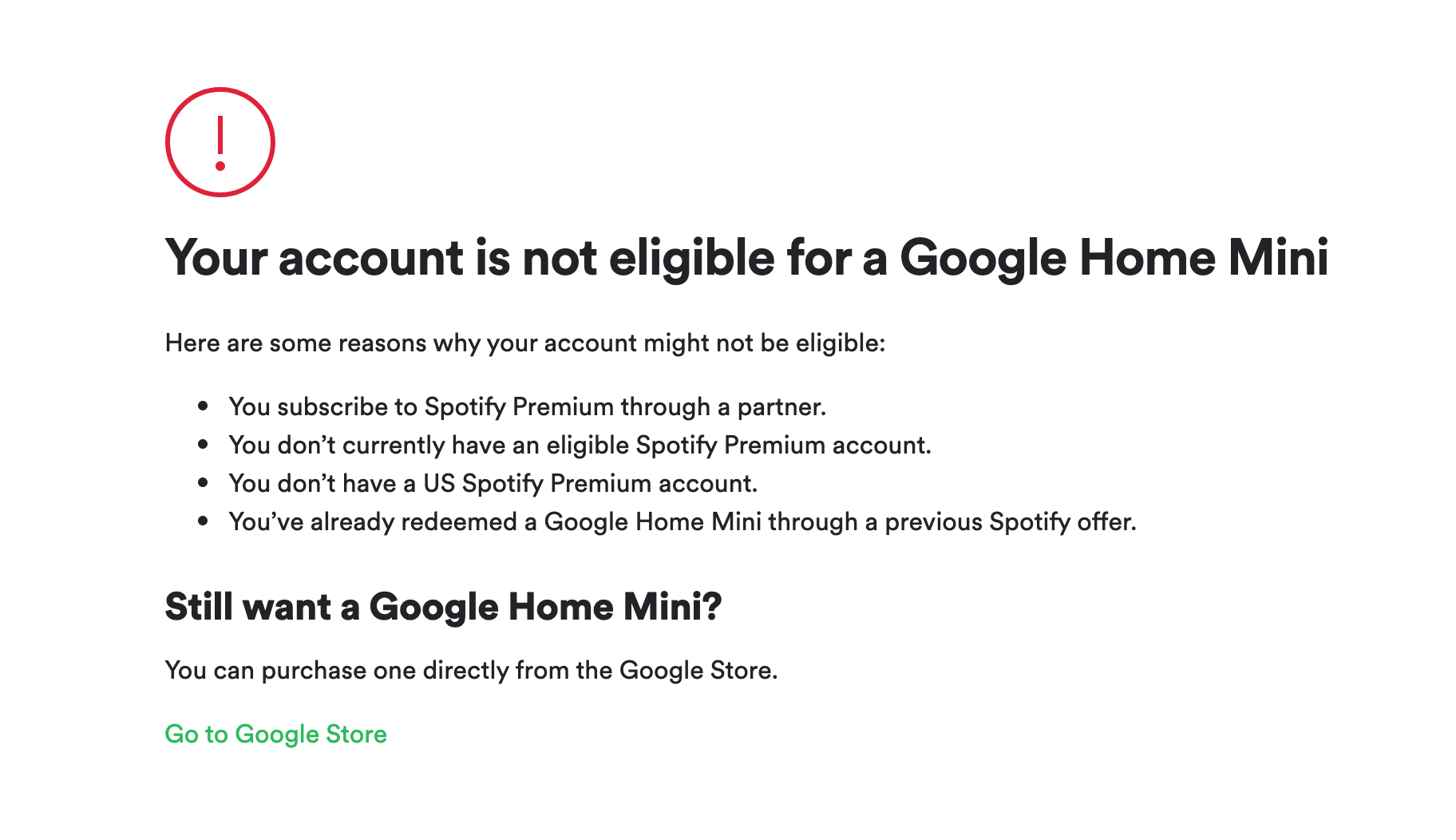 If you're eligible, follow the link below and get your free Home Mini.
// Spotify