Motorola announced a new phone today called Motorola One Action. It's the newest Android One-powered phone from Moto that packs a clean user interface, a sleek design, and some thoughtful features in a package that won't break the bank. It has one standout feature, though, if taking lots of video from your phone is a regularly scheduled activity.
Before we get into what's cool about the Motorola One Action, let's talk specs. You've got a 6.3-inch FHD+ display, Exynos 9609 octa-core processor, 4GB RAM, 128GB storage (with SD slot), 3500mAh battery, fingerprint reader, USB-C port with fast charging, 3.5mm headphone port, front 12MP hole-punch camera, and a triple rear camera.
That triple rear camera includes a 12MP f/1.8 main camera, 5MP depth sensor, and an action camera with an ultra wide 117-degree field of view. That action camera lets you shoot video in a landscape view while holding the phone in portrait because it's so wide. In other words, this phone's best new trick is that it lets you hold your phone comfortably and still record in landscape, so you aren't that guy posting those awful portrait-style videos that we all can't stand to watch on platforms like YouTube. Kind of cool, right?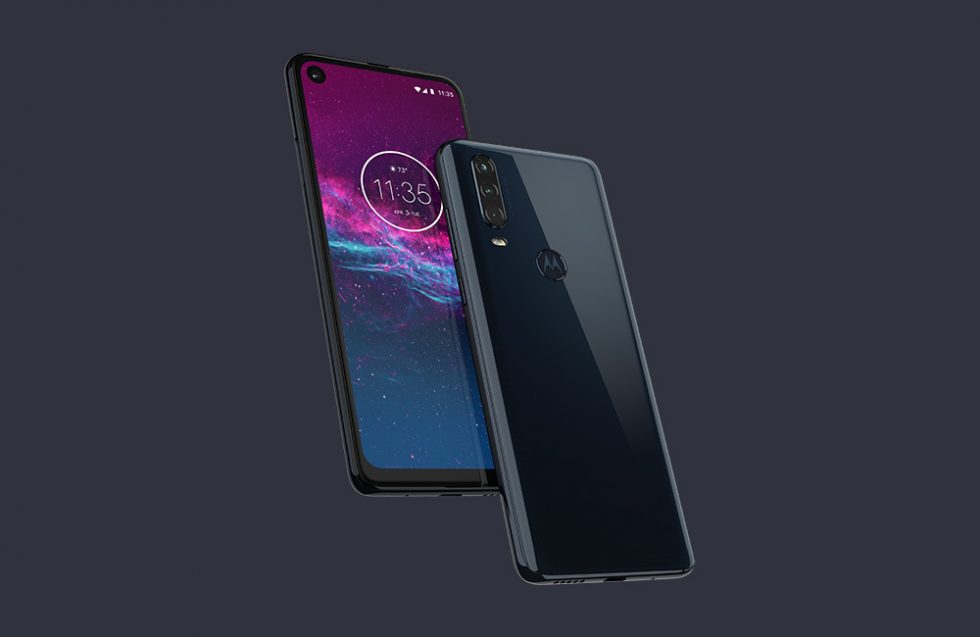 The Motorola One Action arrives outside of the US on August 16 in Brazil, Mexico, and various European countries for €259. In those countries, it'll be an Android One phone with the ultra-lean version of Android that is frequently updated. When it hits the US in October, it'll be more of a standard Motorola+Android experience and fully unlocked for use on most carriers. We don't know pricing here or how the update situation will play out.
Interested?
// Motorola