Stadia launch details have been announced by Google, with pricing and the game selection all made public.
The service is set to launch in November, with a special Founder's Edition available for pre-order starting today.
Here's what you need to know right now.
Stadia Details
Stadia is a cloud-based gaming service that will feature two tiers, Stadia Base and Stadia Pro. Stadia Base is accessible by anyone who has a certain game or games they wish to purchase themselves for playing on any compatible device. Stadia Pro is a monthly subscription that costs $9.99/month, allowing for game streaming at 4K and 60 fps at just a download speed of 35Mbps.
As for compatible devices, essentially anything that can access a Chrome browser is compatible, such as a desktop, laptop, tablet, and Pixel 3 devices (Pixel 3 XL, Pixel 3a, Pixel 3a XL included). You can also access Stadia via a Chromecast dongle that is connected to your HDTV.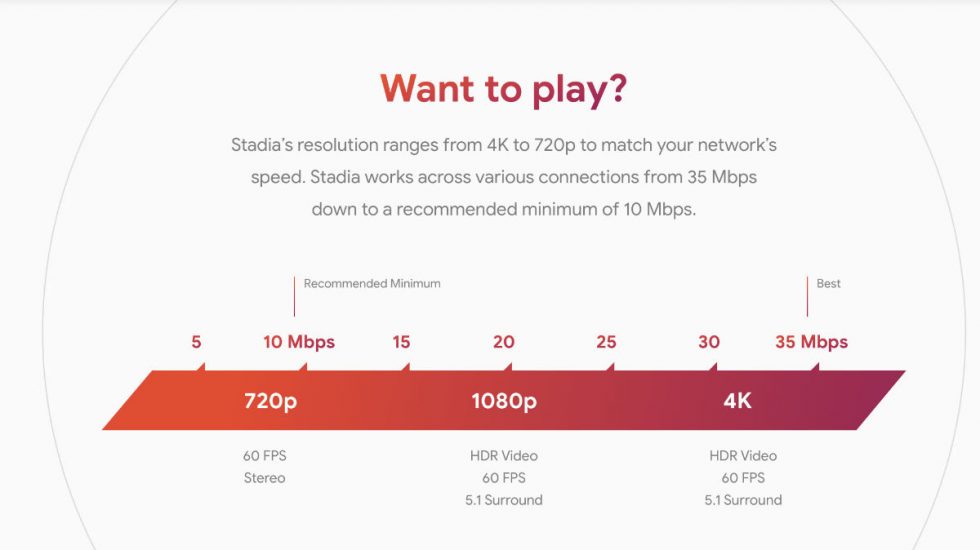 Games
At launch, it appears there will be tons of games to play, but Google decided to highlight a certain few for this event. Stadia players will have access to Baldur's Gate 3, Ghost Recon Breakpoint, Gylt, Get Packed, and The Division 2 to name just a few.
For those who purchase a Founder's Edition, you'll also get a Destiny 2 package containing all add-ons and an annual pass.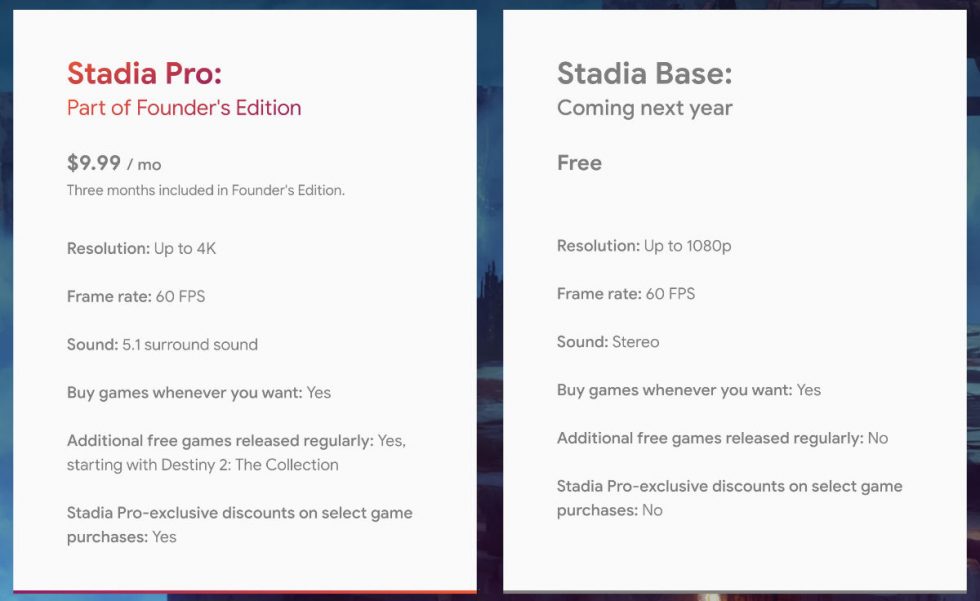 Pricing and Availability
A premium subscription to Stadia Pro costs $9.99/month, but Google is also launching a $129 Founder's Edition that comes with an exclusively colored Stadia controller, 3 months of Stadia Pro for you and a friend, a Chromecast Ultra for plugging into your TV, as well as exclusive early access for choosing a Stadia name. Any gamer should know how important it is to have a kickass name.
Stadia Base will be available next year for those without a subscription but still want to purchase and play games via the cloud.
---
Are you excited for Stadia?
Launch Details Video