After Android Q's initial beta launch, Bubbles were discovered, hidden inside the Android 10 code. This morning, with Beta 2 arriving, Bubbles have been completely confirmed and detailed by Android's developers.
With Bubbles, think Facebook's Chat Heads, but for any app. As part of the notification system, Bubbles float on top of other apps and can follow the user wherever they go throughout the phone's UI. You can expand Bubbles to reveal app functionality and information, but can also collapse them when not in use.
When the device is locked, Bubbles will appear like a standard notification.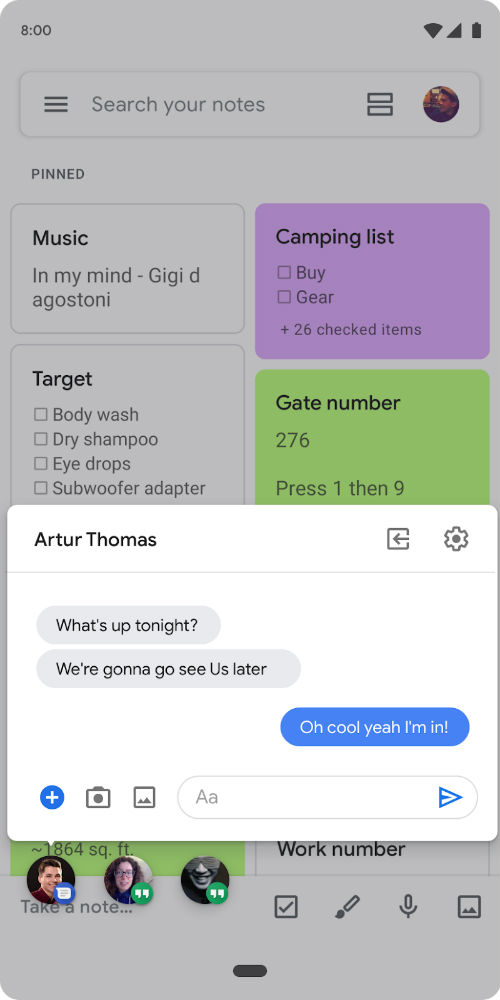 As Google explains, the user will be able to opt-out of Bubbles should they choose. When the first notification rolls in, the app will ask for Bubbles permissions. You can then block all Bubbles or allow all Bubbles. However, Google goes on to tell developers that only specific types of notifications are worthy of Bubbles, such as messaging apps and things like that.
Android Q is all sorts of bubbly and I like it.