Sony doesn't need your darn hole punches or foldy flippies. Instead, it'd rather offer a ridiculous (in a good way) 21:9 4K HDR OLED display with minimal bezel, found in the new Xperia 1 smartphone. The device was made official at MWC this week and will be available in select markets in late spring. We aren't sure if the US is included in those markets, but seriously, our fingers are crossed for this one.
Beyond the 6.5″ 21:9 CinemaWide 4K HDR OLED display, which is powered by Sony Bravia TV technologies, the Xperia 1 features a Snapdragon 855 processor, triple rear-facing camera setup, as well as Android 9 Pie.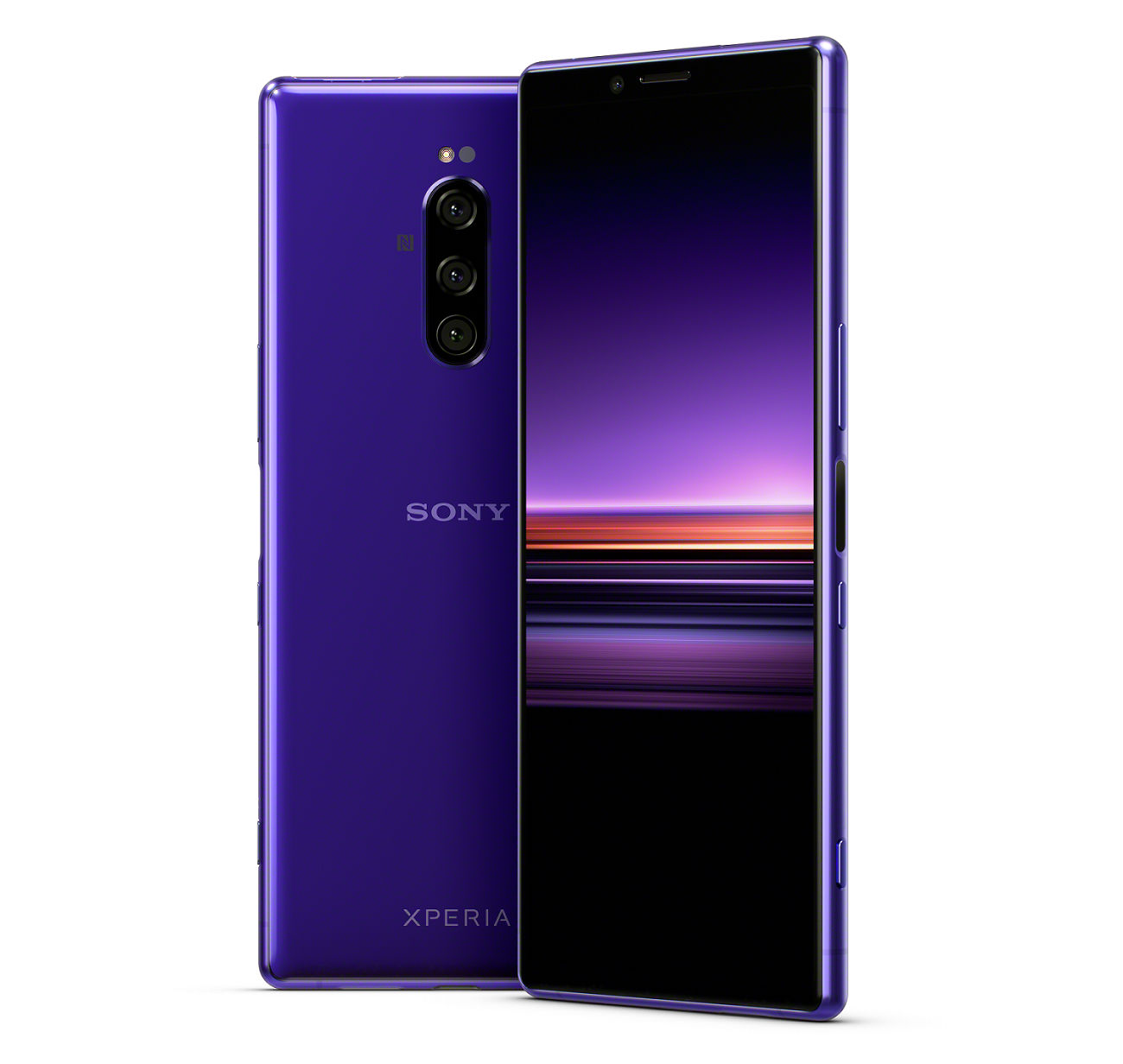 You may be wondering why you'd need a really tall phone like this. It all comes down to content consumption. Sony has implemented a lot of its Hollywood moviemaking technology not only into the display and rear cameras, but the sound as well. Watching videos and creating your own memories on the phone should be pretty damn enjoyable on this device.
The rear cameras, an array of 12-megapixel sensors, come in a variety of sizes. There is a 16mm lens for wide landscapes, 26mm for versatility, and a 52mm lens for telephoto shooting. According to Sony, a built-in algorithm in the camera's software enables Eye AF (Auto Focus), bringing the, "sharp focus exactly to the level of eyes and also delivers continuous burst shooting with up to 10 fps AF/AE tracking (Auto Focus and Auto Exposure) to give you precision focus and optimal exposure."
We don't have pricing yet, but considering the specs, we assume it won't be too cheap.
Thoughts on this candy bar?
// Sony