OnePlus has a history of partnering with brands to create limited edition phones. They did an Avengers phone, as well as a Star Wars phone, and we now think we know what its next limited edition phone is going to be.
Announced today, OnePlus is partnering with McLaren Formula 1, calling the partnership a "Salute to Speed."
A McLaren-branded phone has not been confirmed, but in the press release, both companies talk each other up, mentioning that both brands are synonymous with power and speed, and OnePlus also brought up the past limited edition phones it has made. It seems like a safe bet that we're going to see a McLaren-branded phone.
An event is set to take place December 11 at McLaren's HQ in the United Kingdom. Furthermore, OnePlus is offering a contest that will have have six winners flying over to the event and probably getting a free thing, since a phone has yet to be confirmed.
Something to note, none of OnePlus' limited edition phones have ever been sold in the US, and considering this is the UK's McLaren and it is F1, which really isn't as popular of a sport as it should be in the US, it's probably a safe bet that whatever is announced won't be coming to the US. We shall see on December 11, though.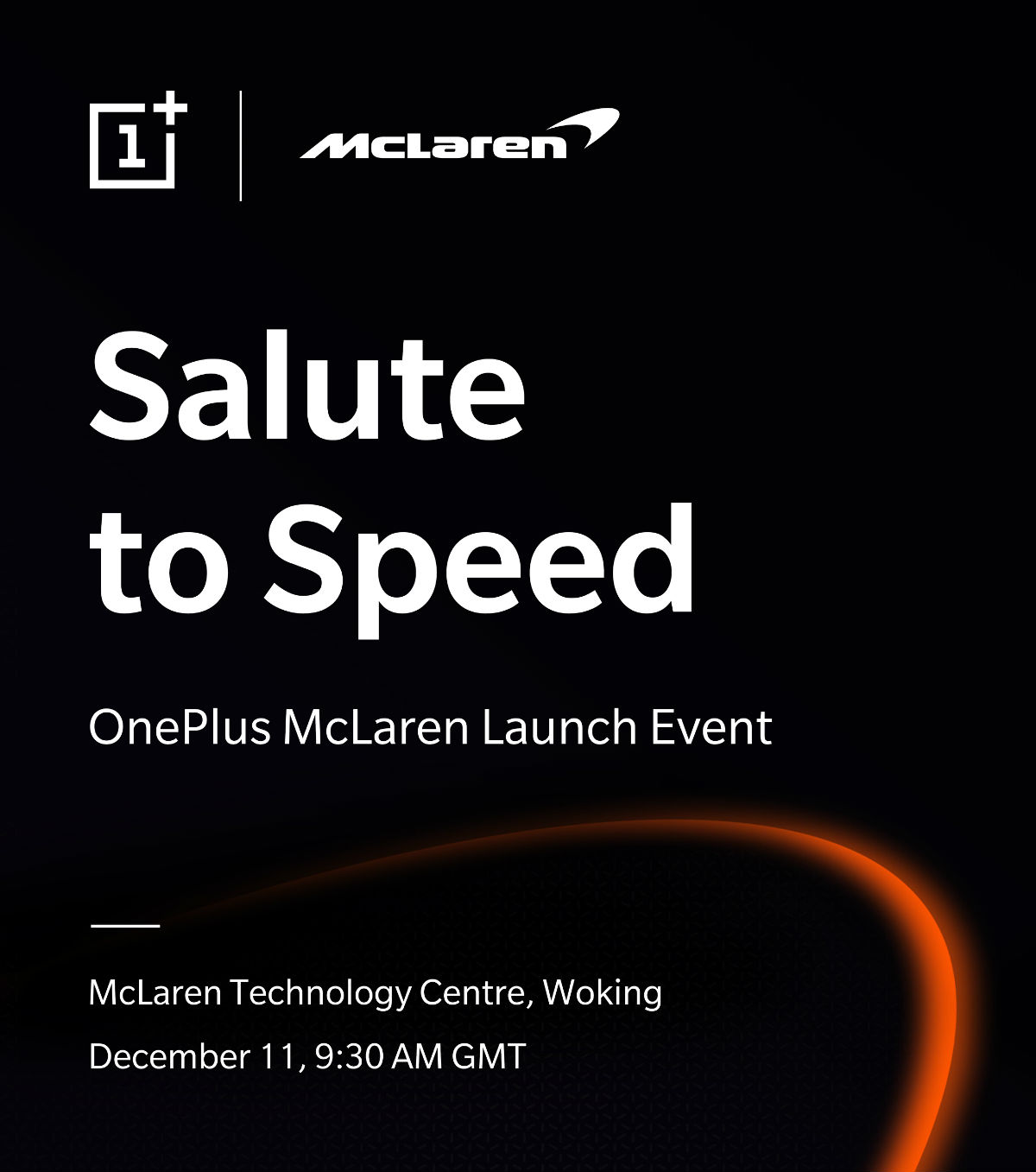 // OnePlus