When AT&T launches its 5G mobile network in the next few weeks, the first device they plan to sell to access it will be Netgear Nighthawk 5G Mobile Hotspot. Nope, that's not a phone, but this is exactly what we expected them to release first.
AT&T announced today that it has used the Nighthawk 5G to complete the "world's first millimeter wave mobile 5G browsing session with a standards-based device on a mobile 5G network." They are referring to the 3GPP 5G NR standard while also taking a subtle shot at Verizon for using their own non-standards-based 5G solution for its 5G Home service.
The Netgear Nighthawk 5G is powered by the Qualcomm Snapdragon X50 5G modem. That's the same modem we'll likely see in the first wave of 5G phones next year, so this device could give us a nice taste for what to expect in terms of performance and data speeds on AT&T's network.
If you haven't figured out what this device is, it's the "puck" device AT&T said we'd get this year rather than a phone. This device broadcasts a 5G signal that your phone or laptop or other electronic device can attach to. It's a hotspot, plain and simple.
AT&T did not announce pricing for the device or its 5G service.
AT&T reminded us today that they plan to reach "at least" 12 cities this year for their mobile 5G before adding another 7 cities in early 2019. Which cities are those? For 2018, cities like Charlotte, Indianapolis, New Orleans, Dallas, Atlanta, and Louisville are a part of the list. IN early 2019, cities like San Francisco, San Diego, Nashville, and Orlando will join the party. The full list of AT&T 5G cities can be seen below.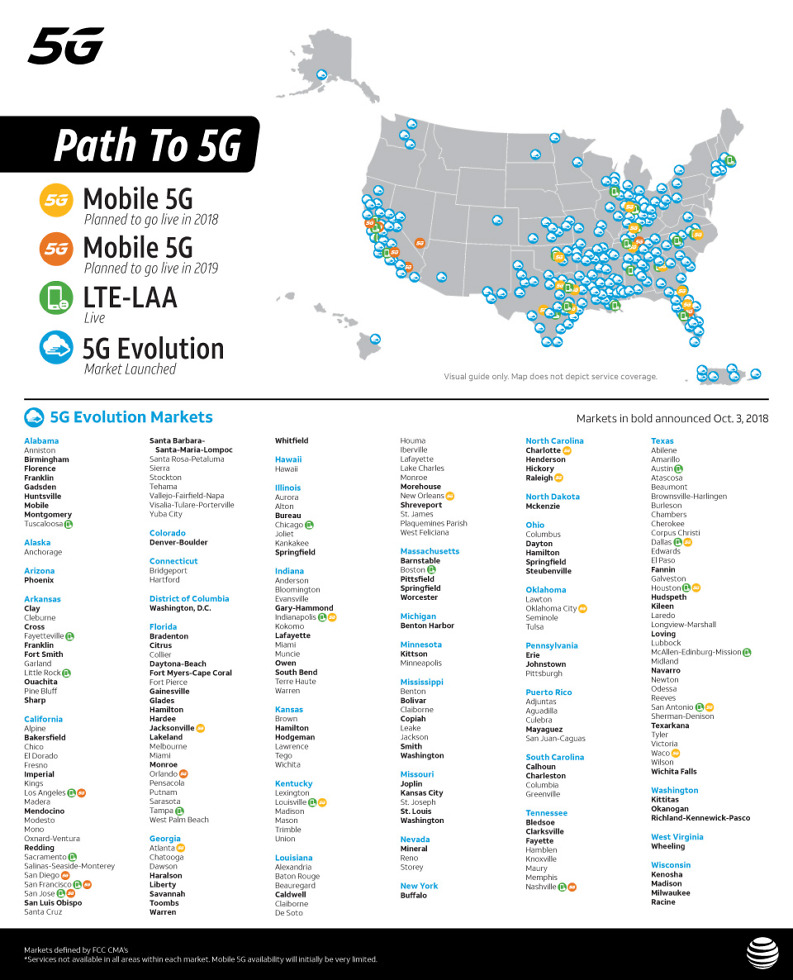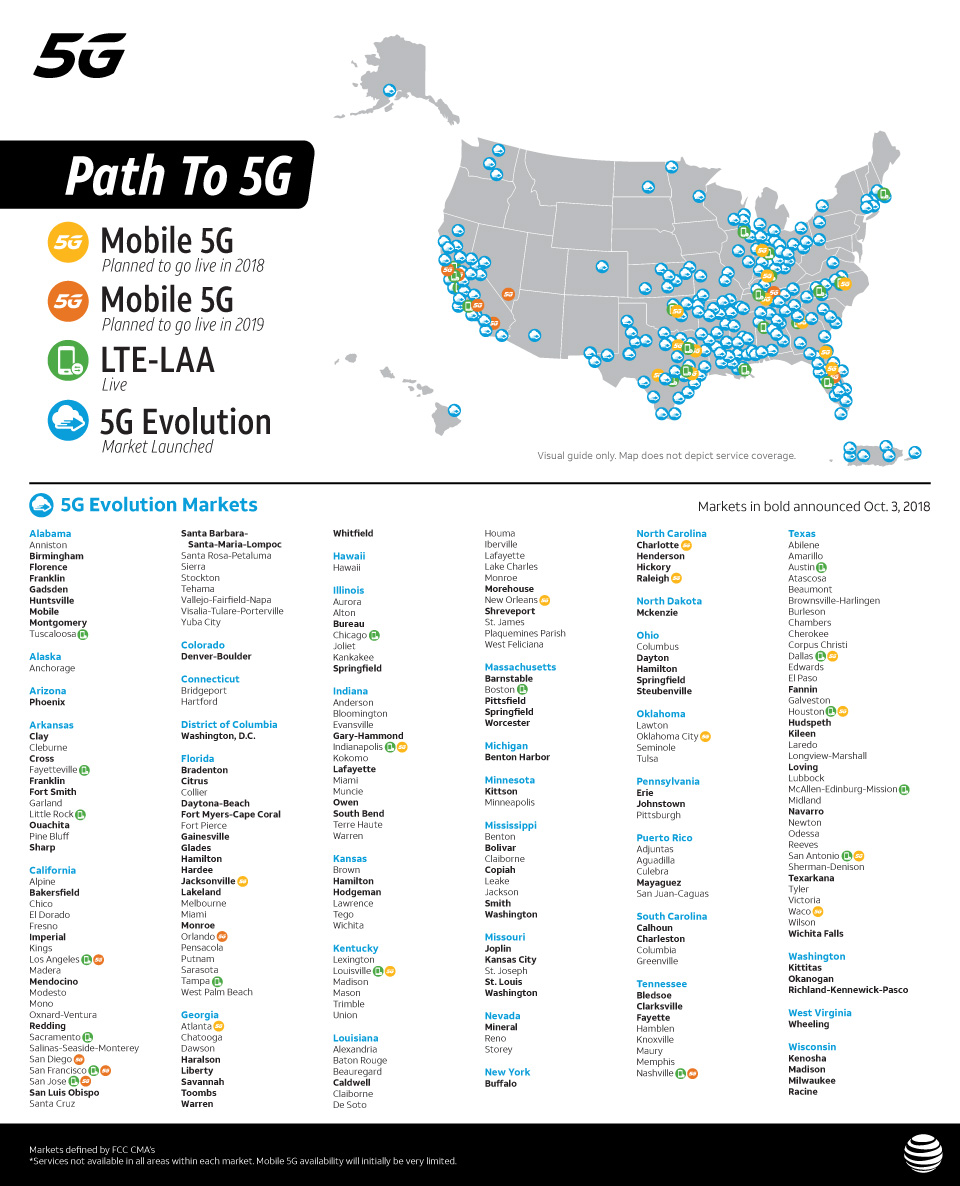 // AT&T