Season 6 for Fortnite's Battle Royale mode is now live, complete with an all-new Battle Pass for unlocking new content, big map changes, as well as a few mysteries for players to discover on their own.
Cosmetically speaking, there are of course a ton of new player skins and outfits to unlock, but in addition, you'll notice there are now pets in the game. As far as I know, these pets don't do anything besides sit inside of your backpack, but they're super adorable even if they aren't there for anything too useful.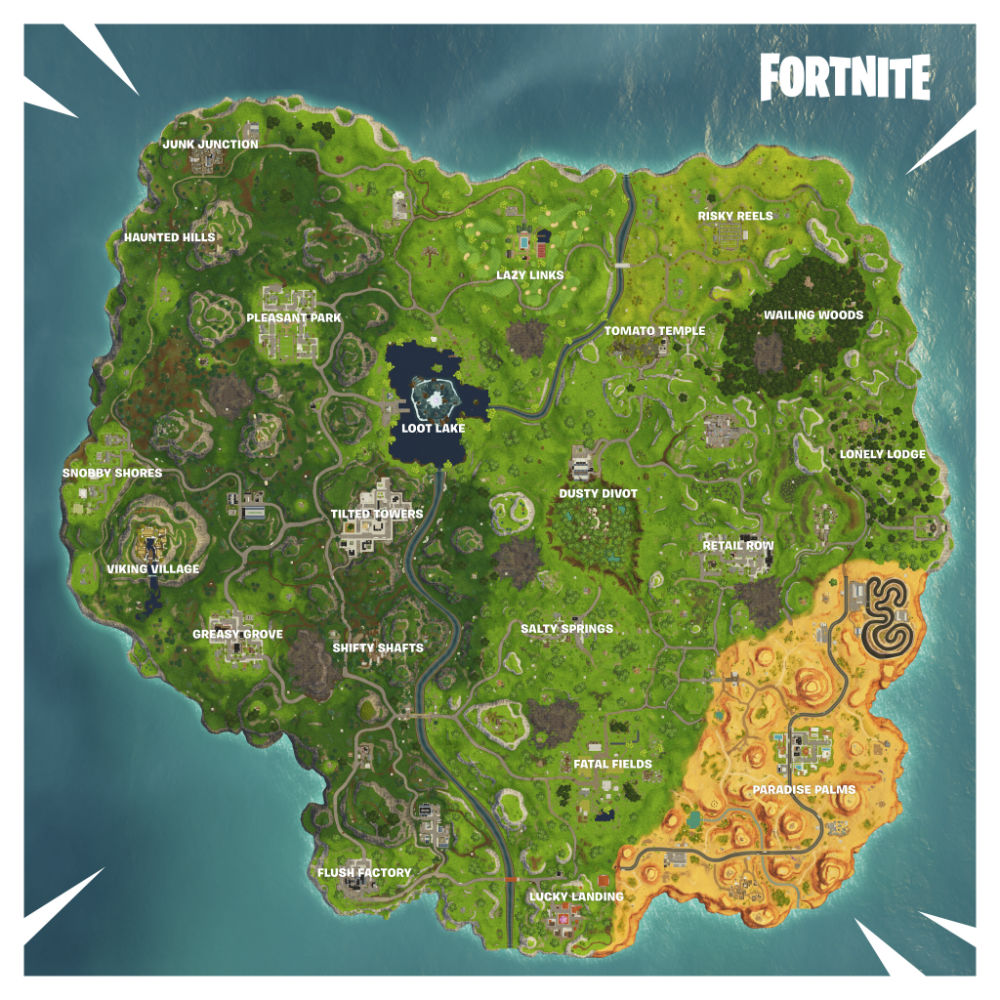 As for the map, players will find that there are "corrupted areas" now (dark patches in image above), which is where you may come across Shadow Stones. I'm traveling currently and have yet to try these out myself, but apparently, once you consume a Shadow Stone you can pass through objects, so this opens up a whole new meaning of flanking your enemy. You'll also notice that the island inside Loot Lake has lifted off the ground, so that's sweet.
Check out the "Darkness Rises" Season 6 trailer below, then stop reading this and go play the game on either PC, PS4, Switch, Xbox, iOS, or Android!
// Epic Games