The good folks at iFixIt posted a new teardown this week, all about the Galaxy Note 9 from Samsung.
In these teardowns, owners can get an idea of just how difficult self repairing one of these phones can be and non-owners can just take pleasure in watching phones get deconstructed. It's glorious!
Design wise, Galaxy Note 9 doesn't differ hugely from Galaxy Note 8. Samsung included a larger battery, an S Pen with Bluetooth, and they also included a larger heat pipe for keeping your phone running cooler during hardcore gaming sessions.
Cool to note, in the teardown iFixIt cut open the Bluetooth-powered S Pen, revealing a Dialog Semiconductor Bluetooth Smart SoC and a Seiko Instruments supercapacitor. They theorize that the capacitor's job is to power the Bluetooth radio, which is only used for the single button on the stylus, while all other functions continue to operate without internal power. Additionally, check out the coils near the tip, which is presumably how Samsung designed the S Pen to receive a charge from the phone.

We've been using the phone for a solid week now, and so far, we think Samsung did a very nice job on this phone. Don't worry, full review coming soon.
As for iFixIt's famous repairability score, Galaxy Note 9 scores a 4 out of 10. That's not great, but it's not the worst we've seen. While pieces of the phone are modular and easy to replace should they fail, tons of glue was used in the production process, making some things, such as the battery, very difficult to access. Opening the phone carefully so as not to damage it is also quite the task, according to iFixIt.
Anyway, let's look at some awesome pictures!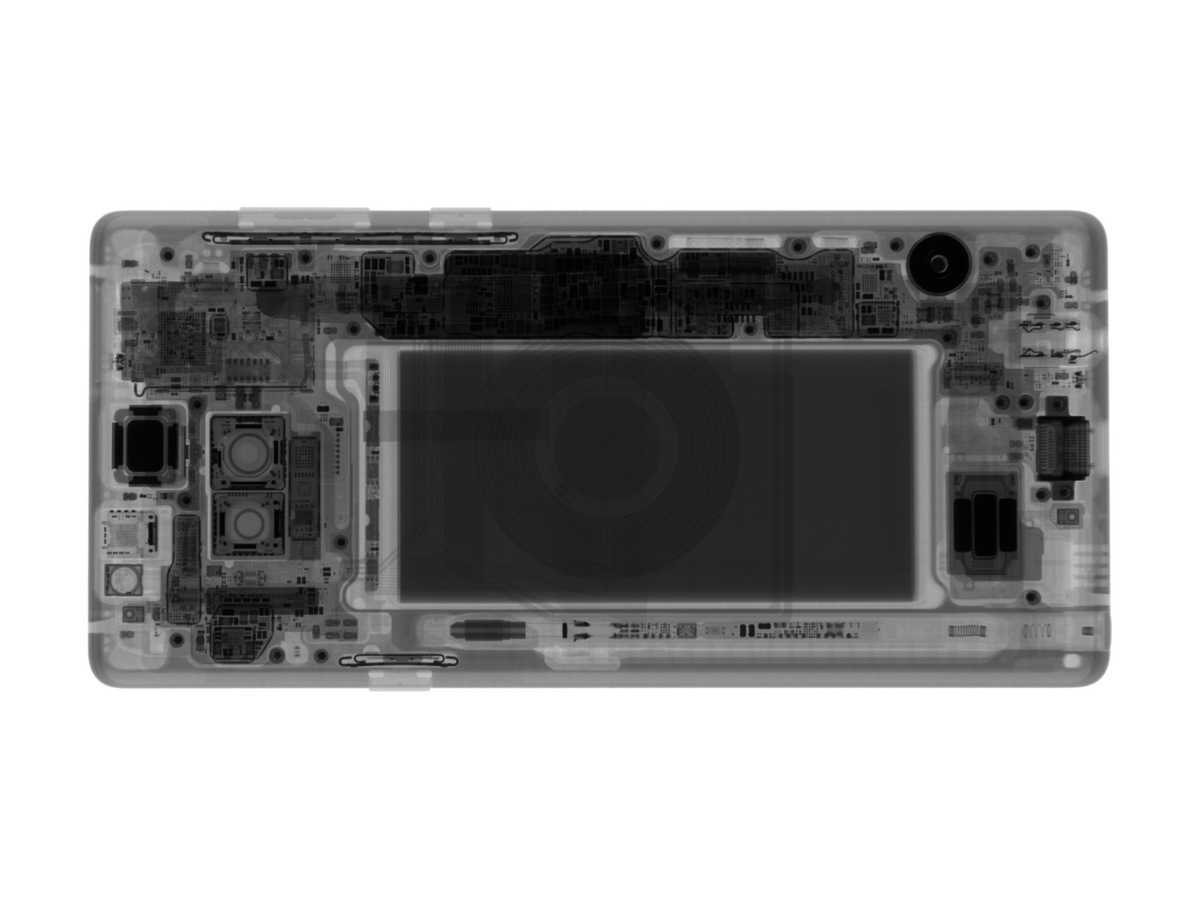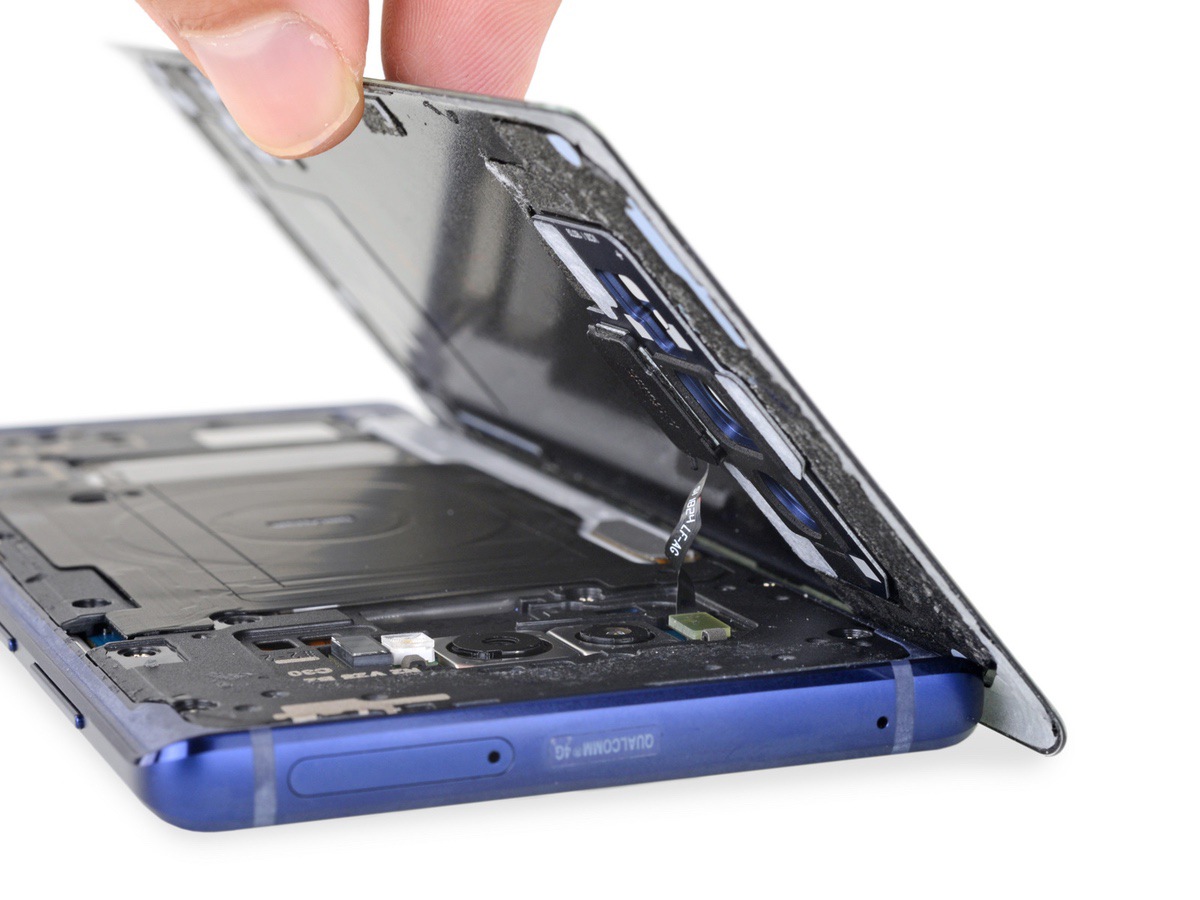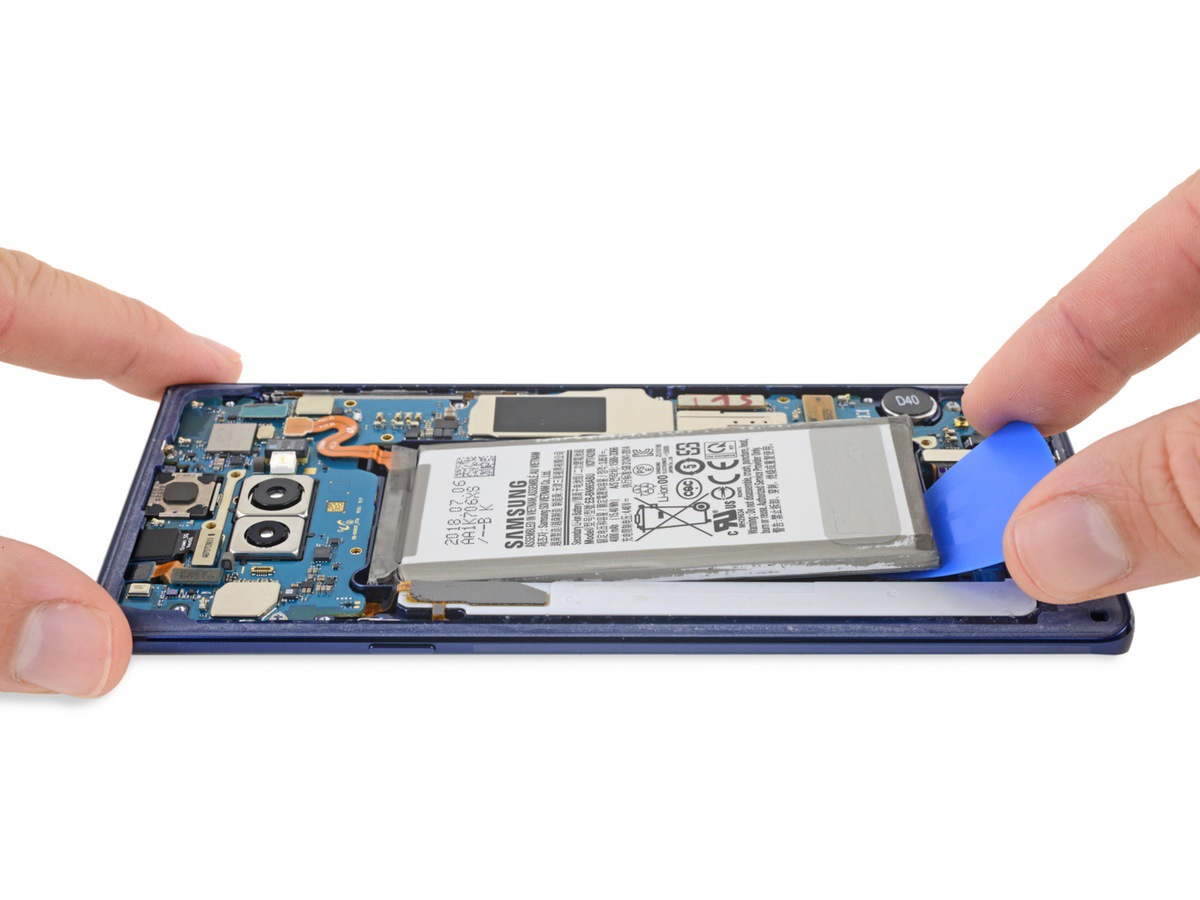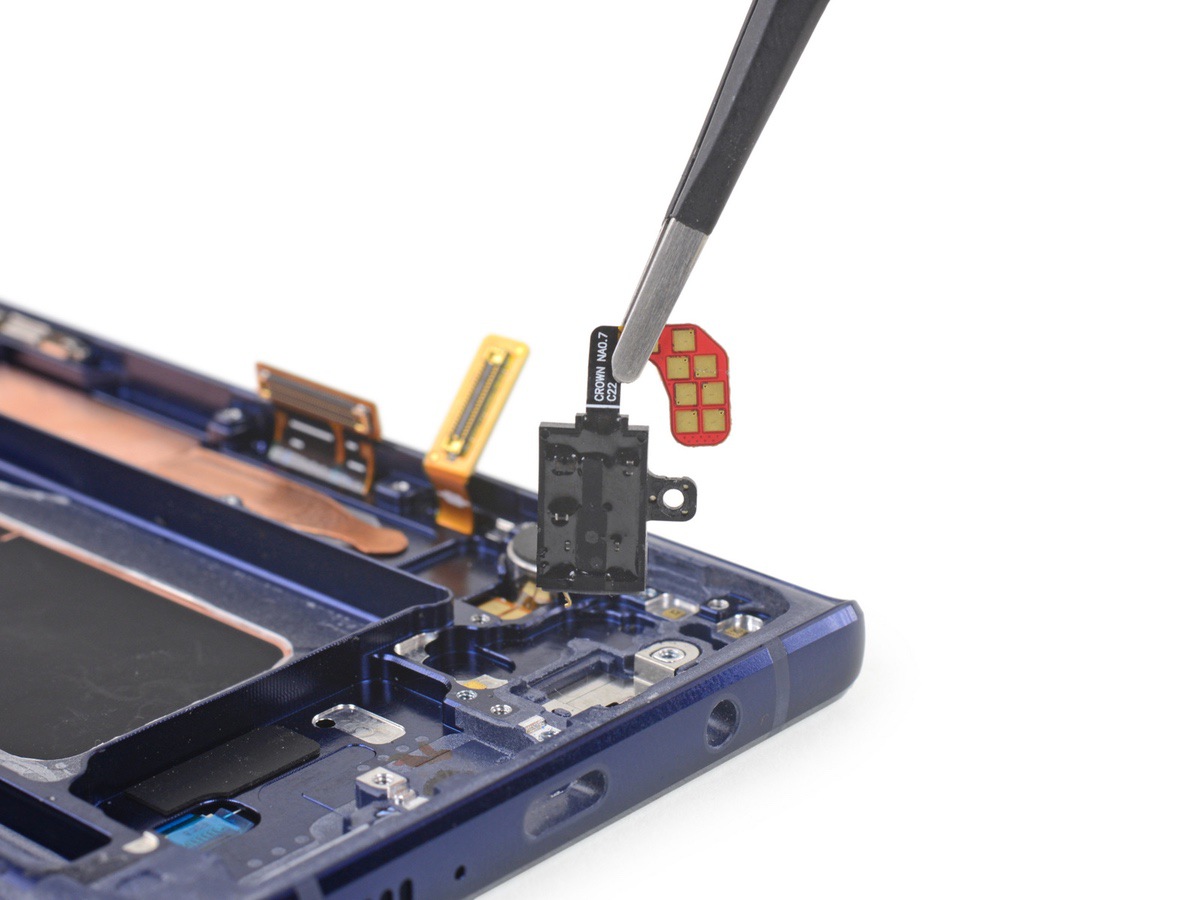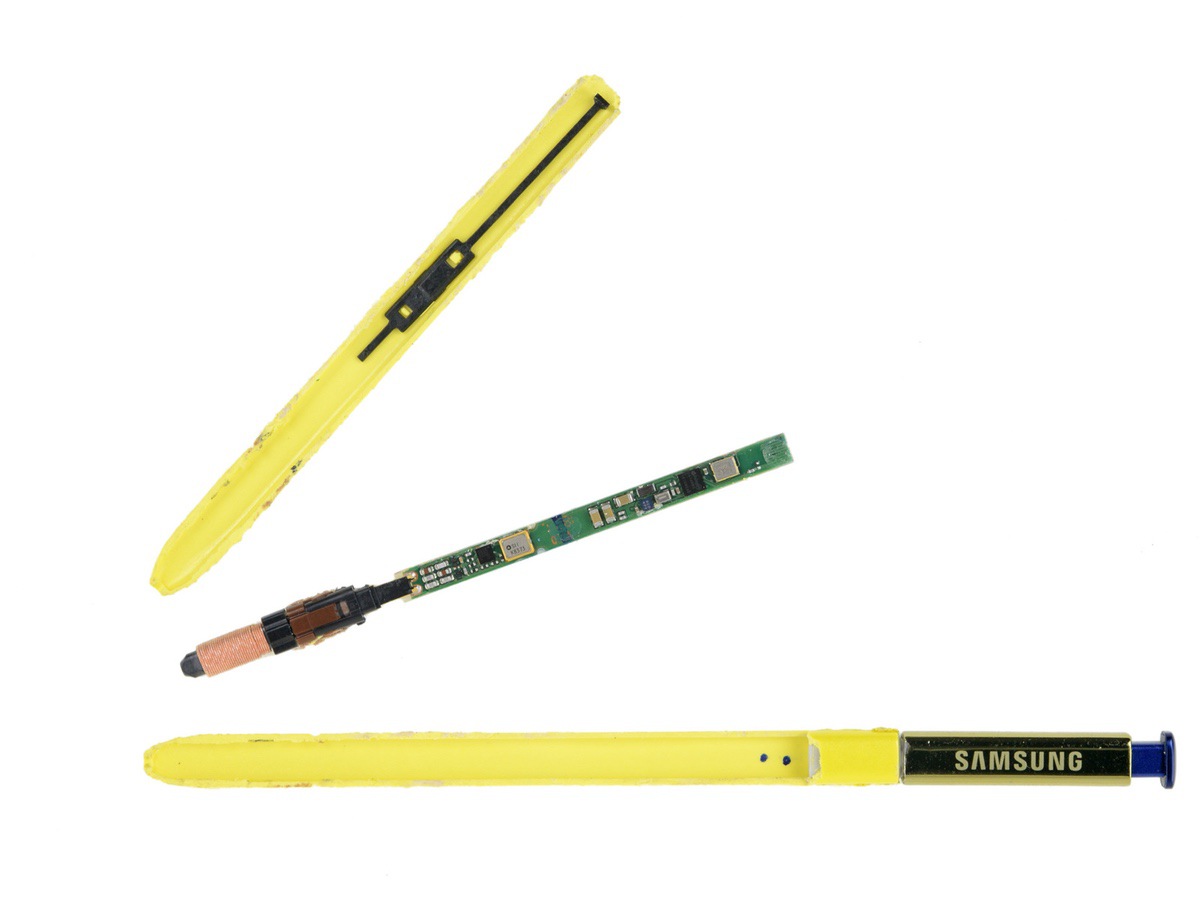 // iFixIt