T-Mobile hosted another Uncarrier event this morning, telling everyone its plan to improve the way it approaches the wireless industry and turn all of its customers into rockstars.
There were three announcements made, one of them much larger than the other two and potentially large enough to get even more people headed over to T-Mobile's network.
Team of Experts
The entire event was focused on the customer and the way they experience service from the company. T-Mobile introduced Team of Experts, which is a small, dedicated team of customer service reps who serve a particular area of the country. These Experts will be focused entirely on that community alone, with no more random routing to mega call centers and a more personalized approach to customer service.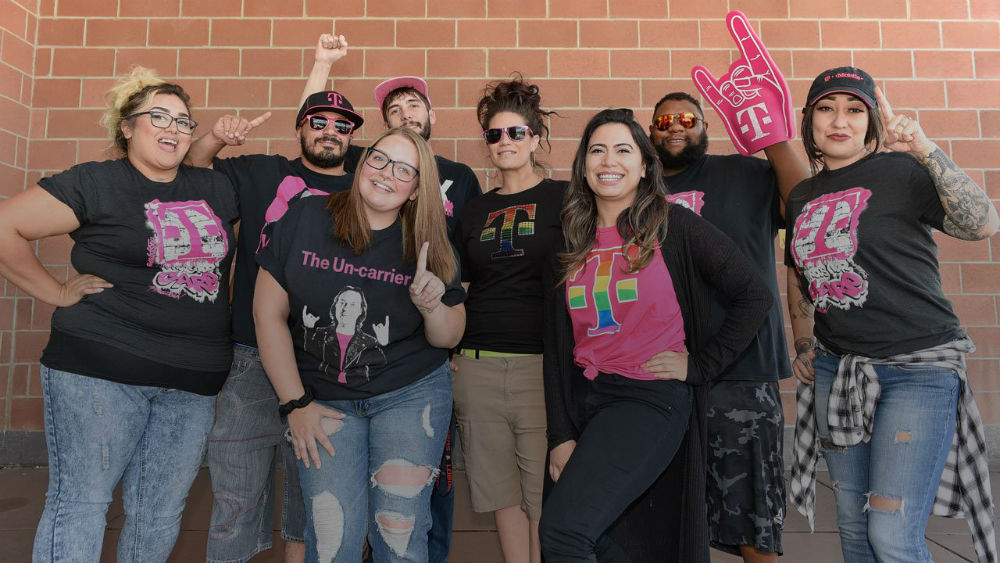 Additionally, T-Mobile says there will be no more robots and no more automated phone menus. That's right, no more shouting "Representative!" into the abyss.
Team of Experts is on your terms – you can call 24/7, schedule a call-back and soon, just ask Alexa or Google to have your Team of Experts call you. Plus, the Un-carrier has launched asynchronous messaging for all T-Mobile customers in the T-Mobile App and iMessage. Instead of waiting for a rep, you are in control.
Important to note, Team of Experts is only available to postpaid customers at this time. T-Mobile gives no indication that it will open it up to prepaid customers, but there's always a possibility.
Team of Experts is live starting today. If you want to see a picture of the team servicing your area, head into the T-Mobile app on your iOS or Android device.
LiveNation Partnership
To go along with its rockstar customer service approach, T-Mobile announced a partnership with LiveNation, which will offer exclusive tickets to T-Mobile customers, as well as legit perks at select venues across the nation.
With this deal in place, T-Mobile customers can expect discounted $25 lawn tickets (taxes and fees included in price), access to sold out tickets and sold out sections of the show, plus more.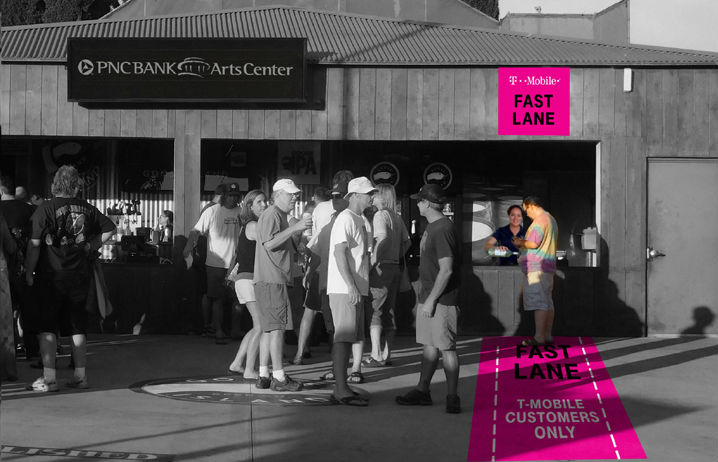 Thanks to an agreement with select amphitheaters across the country, T-Mobile customers will enjoy perks like expedited entry into venues, exclusive concession lines, and even T-Mobile branded lawn chairs for you to sit on while enjoying the show (while supplies last).
T-Mobile states even more perks will be available at select venues starting next year.
Pandora Plus for Free
On August 28, T-Mobile is offering a year-long subscription to Pandora Plus for free. Customers can claim this offer by opening the T-Mobile Tuesdays app on that date.
Pandora Plus is the premium version of Pandora's service, which includes ad-free, high quality tunes. With Plus, you can also enjoy unlimited skips, replays, personalized stations, and offline listening.
// T-Mobile [2]