The Samsung Galaxy Note 9 was announced this morning at a massive Unpacked event in New York. There weren't any real surprises, but the details are official.
The Galaxy Note 9 will go up for pre-order tomorrow, August 10 at 12:01AM EDT, and then arrives in stores on August 24. It will cost $999.99 for the model with 128GB storage and 6GB RAM before jumping to $1,249.99 when configured with 512GB storage and 8GB RAM.
In the US, the Galaxy Note 9 will be available in Ocean Blue and Lavender Purple. There are Midnight Black and Metallic Copper variants too, just not in the US (yet).
Samsung plans to sell fully unlocked Galaxy Note 9 models as well as through every carrier you can imagine. Verizon, AT&T, Sprint, T-Mobile, and US Cellular will all carry the Note 9. Unlocked versions will be sold at Samsung's store, Best Buy, Amazon, Costco, Target, Walmart, and more.
What's new in the Galaxy Note 9?
It looks a hell of a lot like the Galaxy Note 8, but it has upgraded internals and a fancy new S Pen. The phone will feature a 6.4-inch QHD Super AMOLED display, Snapdragon 845 processor, 6GB or 8GB RAM, 128GB or 512GB storage (with SD slot), 4000mAh battery, dual rear cameras with all the OIS you can handle, and Android 8.1 under their Samsung Experience skin.
The Note 9's S Pen now has Bluetooth, so you can click its button to take selfies, present slides, pause and play music, and more. It charges in under a minute too, because yes, there is a battery inside.
If you care, it also turns into a desktop-like experience through Samsung DeX. All you need is an HDMI adapter to plug from the phone to a monitor. That differs from previous Samsung phones that required a dock.
And that's pretty much it. The full specs list is here.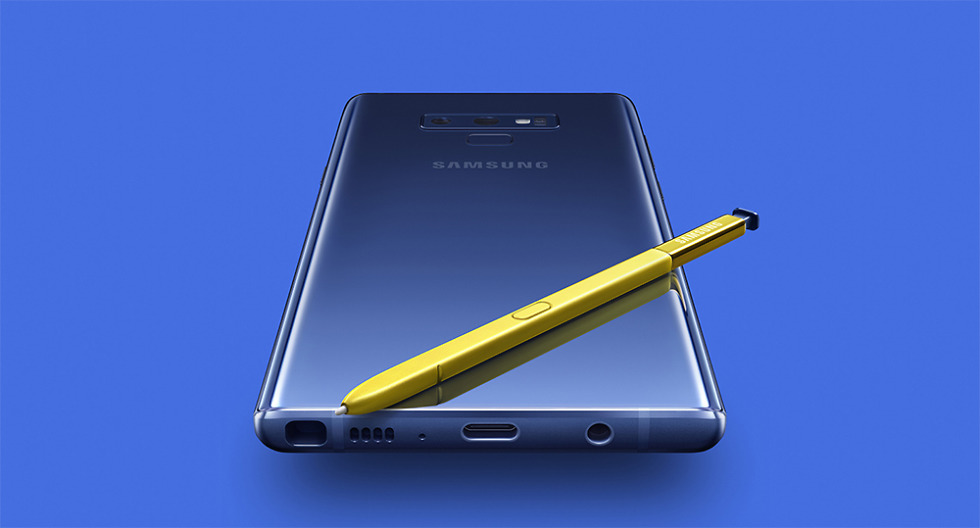 // Samsung
---