Amazon announced three new products this morning. There is a tablet designed for kids with the Fire HD 10 Kids, plus two Show Mode docks designed specifically for the Fire HD 8 and Fire HD 10.
The Fire HD 10 Kids tablet sports 10.1" Full HD display (1920 x 1200), 32 GB internal storage, and up to 10 hours of mixed-use battery life. It even supports expandable storage up to 256GB. With FreeTime Unlimited, kids get access to over 15,000 apps and games for fun and learning. The device comes with a free year of it, then FreeTime Unlimited costs $2.99/month.
Fire HD 10 Kids is priced at $199.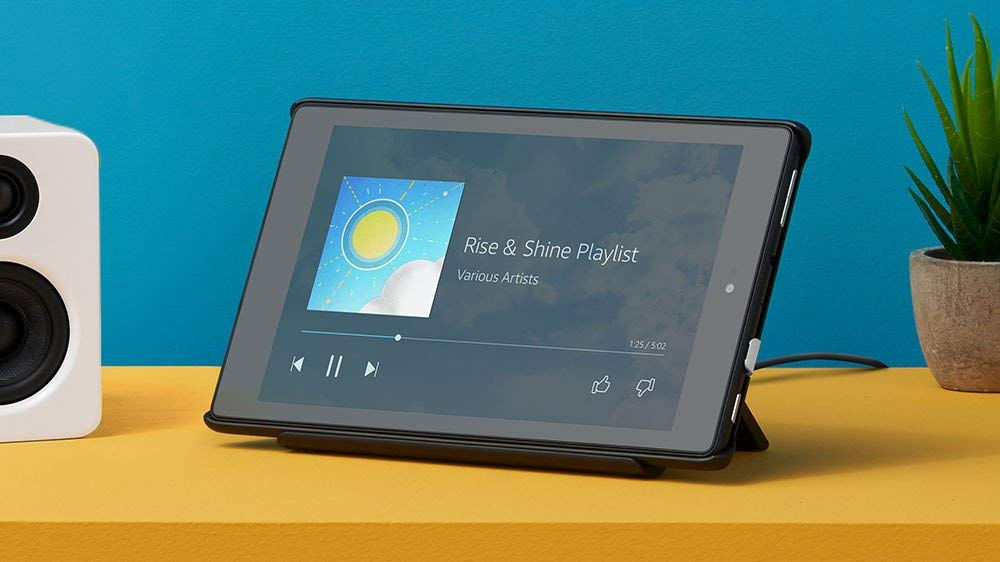 Show Mode Docks
When a compatible tablet (Fire HD 10 and Fire HD 8) are placed inside their corresponding dock, users get immersive, full-screen Alexa access. Think of these docks as attachments to turn your existing Fire HD tablet into an Echo Show. You'll be able to access all of Alexa's features, place calls, watch movies, and anything else you may need that your tablet and Alexa are capable of.
For pricing, the dock for Fire HD 10 costs $49.99, while the HD 8's dock costs $34.99. Amazon is also offering a package deal when you buy the tablet and dock together. It's $189 for an HD 10 + dock or $109 for an HD 8 + dock. Not bad.
Follow the links below if any of these new products interest you.
Amazon Links