Instagram announced a new effect for those who take pictures and videos directly inside of the IG app, one that brings all of that amazing artificial bokeh right to your device. Titled Focus, you'll find it right next to the Superzoom and Rewind effects inside of Instagram.
The concept is pretty straightforward. Whenever you're inside Focus, the subject of your shot will remain in focus, while the background will become blurry. Think of it like a portrait mode, but instead of the blur being an effect of your camera's aperture, it's all being done digitally. I've tested it out just a little bit and it seems to do the job just fine, though, those who wear glasses or hats may find the bokeh effect to be rather odd around hard corners.
As mentioned by Instagram, why stop there? When you're done snapping your photo or video using Focus, you can add more tools like filters and stickers, as well as text to your photo or video.
This change is rolling out right now to select Android devices, as well as all iPhone models.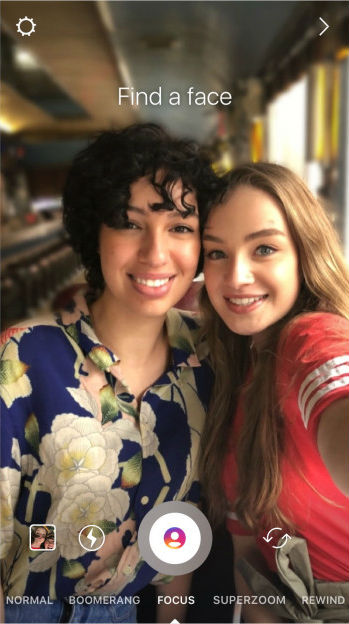 // Instagram