HTC is kicking off its 2018 by detailing the new Desire 12 and Desire 12+, but try not to get overly excited just yet. Both of these devices are to be considered in the upper low to mid-range, with specs that should make them rather affordable once actual pricing and availability is detailed.
For the Desire 12, it sports a 5.5 inch HD+ (720 x 1440 pixels) 18:9 IPS display, MediaTek MT6739 quad-core processor, 2 or 3GB RAM (depends on the market), expandable storage, 13-megapixel rear-facing camera, 2,730mAh battery, microUSB port, and apparently ships with Android "Nougat."
I'll just go ahead and say that you should not buy this phone, regardless of whatever price HTC offers it at. It has no Oreo at launch, a microUSB port, plus a MediaTek processor. Who knows when it will receive Oreo, let alone Android P.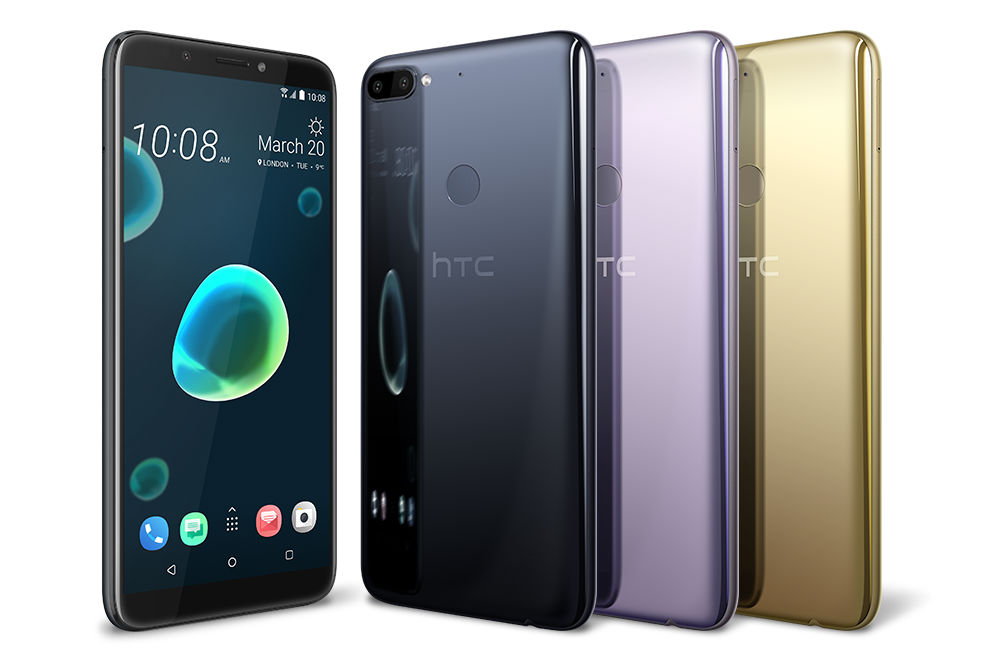 As for the Desire 12+, it comes with a 6 inch HD+ display (720 x 1440 pixels) 18:9 IPS LCD display, Snapdragon 450 processor, 3GB RAM, expandable storage, fingerprint reader, 13MP + 2MP rear-facing camera setup, 2,965mAh battery, microUSB port, and Android "Oreo."
The Desire 12+ is a bit more safe in terms of longevity, but still, I'm disappointed in HTC's move for microUSB. Likely a cost cutting decision.
We still don't have word from HTC with regard to US pricing or availability, with word being that as the phones are announced for each region, we'll then receive all of those important details.
While I appreciate the look and design, nothing else about these phones should be seen as attractive.
// HTC